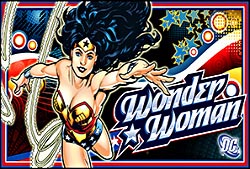 Online casino pro Cryptologic has agreed to license at least five of their casino games to BetClic.
The agreement will be beneficial to both parties, and Cryptologic will earn revenues based on wagers placed on the games. Following the announcement, the online casino pro shares jumped considerably.
Online Casino Pro Cryptologic Innovative Betting Games
CryptoLogic Limited, an international developer of online casino games and software, just signed a multi-year agreement to license five or more of its best casino games to BetClic, a major European internet sportsbook.
This agreement covers a few of online casino pro CryptoLogic's best online slot games, which will soon be featured on BetClic's Games website. The games will be integrated with the help of Gaming Technology Solutions plc, CryptoLogic's technology platform provider.
President and CEO of CryptoLogic Brian Hadfield said, "The popularity and demand for our industry-leading games remains strong as evidenced by this latest agreement with BetClic, a fast growing European operator. As each new licensee launches our games, we add a new and recurring revenue stream to our business while providing enhanced value and user experience for our partners' customers."
Nicolas Beraud, CEO of BetClic, announced, "We are excited about the prospect of adding quality branded content to our current portfolio. CryptoLogic games are instantly recognisable and are developed to the highest industry standards. This partnership further enhances our commitment to offering the best gaming experience to our diverse customer base."
Online casino pro Cryptologic on sports betting
Cryptologic, a Dublin-based company specializing in online gaming software, is about to sign a deal with Betclic, global online sportsbook operator, and will soon be launching a series of new games in partnership with DC Comics and Paramount Digital Entertainment.
They expected to announce this week that the Malta-based online sports betting company Betclic will soon offer Cryptologic games on the casino portion of their website.
Betclic is primarily focused on sports betting, especially football. The group has businesses in 15 countries and caters to around 1.5 million customers. Betclic is working to develop its casino and poker casino offerings, which have become a standard part of online gambling sites.
Cryptologic has partnerships with DC Comics and Paramount Digital Entertainment (a parent company of Paramount Pictures), and develops games using characters owned by these groups, including Superman and Braveheart.
TechMARK movers: CryptoLogic signs BetClic deal
Shares in online gambling software and games developer CryptoLogic soared after an announcement that they have signed a licensing deal with BetClic, a major European online sportsbook. Betclic will license at least five games from CryptoLogic. This deal will provide recurring revenues for online casino pro CryptoLogic because income is to be based on all wagers placed on the games.
CryptoLogic reported a significant decline in revenues from $50.2m to $29.9m in the nine months prior to September 2009. The loss more than doubled, jumping from $6.48m to $13.5m. The decline was blamed on licensees acting too slowly in launching new games.
CryptoLogic shares are traded on the TSX, Main Market, and Nasdaq. The current online casino pro is half what it was in the middle of September.
Categories: gambling | casino | sportsbook