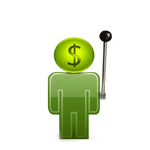 Two things seem certain and universal about Internet gambling: One, if people want to gamble online, they will in spite of vague threats from law enforcement; and two, somebody somewhere is making a lot of tax-free money.
Many European nations are currently modernizing their national laws to account for the rise in Internet gambling in the past 10 years. In countries such as France and Italy, a combination of pressure from the European Commission on fair competition laws plus the realization by state-run gaming monopolies that benefit would come from regulation and taxation will soon result in more freedom and safer gaming for those countries' consumers.
Though the amount of online gambling being done is impossible to know, virtually every country without regulation in place has commissioned a study on how much money their government could stand to earn in revenue should online slots (estimated to represent 85-90% of all gambling monies collected) and reputable online casinos offering them be legalized.
While advisory firm KPMG has forecasted that the global online betting market will reach $32 billion by 2012, some specific representative numbers from around the world include the following.
• U.S. congressman Barney Frank, the chief advocate of creating regulatory law for online casinos in America, claims that online slots alone could generate $41.3 billion in tax revenue over the next 10 years. Taxing all gambling would make $62.7 billion for the government.
• Officials estimated that Thai citizens will spend $1 billion on World Cup gambling alone.
• Upon announcing that Greece could have online gambling made fully legal by 2011, state monopoly OPAP stated that the country's market could be worth about €5 billion ($6.13 billion) in taxable revenue.
• An estimate from Denmark shows that citizens there spend €8.3 million per year at online casinos.
• Australia's Productivity Commission estimated that nearly 750,000 Australians would *lose* $1 billion on unregulated online casinos in 2010.
The point: By allowing online casinos to go unregulated, the world's governments are losing money hand over fist daily. One would think that in this global economy, such an opportunity would not be wasted. In the case of online casino slots, all that glitters could be gold – if only the politicians let it.