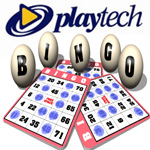 The online gaming software giant Playtech has purchased the internet bingo company Virtue Fusion in a deal worth up to £36 million. Virtue Fusion currently supplies more than 20 groups with online bingo services. The deal is expected to push Playtech to the forefront of the international online bingo industry.
Reuters UK: Playtech buys online bingo firm Virtue Fashion
The internet gambling software giant Playtech just acquired the online bingo company Virtue Fashion in a deal worth up to £36 million. Playtech aims strengthen its presence in the international bingo market.
Playtech will make an initial payment of £29 million pounds in cash, with an additional performance-based payment of up to £7 million in early 2011.
The company says that bingo is one of the fastest growing facets of the online gambling world, and that the the deal will provide them with cross-selling opportunities.
Virtue Fashion currently has more than 20 licensees, including well known brands like as William Hill, Ladbrokes and Paddy Power. They saw a turnover of £12.3 million in 2009.
Playtech's shares have lifted 21% in the last three months. Shares were up 2.1% to 477 pence after the merger was announced, valuing the company at about £1.15 billion.
London Evening Standard: Bingo king Al Haig sells Virtue to Playtech for £29m
Land-based bingo halls in the UK might be struggling, but millions of pounds are pouring through online versions of the game, where bingo is one of the online gaming industry's fastest growing markets.
Internet bingo entrepreneur Al Haig recently became £25 million richer after selling his Virtue Fusion bingo business to Playtech for an upfront cost of £29 million, with more cash to follow if the business does well.
Virtue Fusion creates online bingo platforms for household names such as Ladbrokes and Sky. Playtech also works in the online gaming business, putting together software for internet casinos, mobile phones and TVs. Virtue Fusion had turnover of £12 million and saw a profit of £3.8 million last year.
Bob McCulloch, Virtual Fusion's chief executive, is also expecting a pay-out from the deal, and intends to stay with the business for at least two years.
Playtech's chief executive, Mor Weizer, said the acquisition will make his company a leading player in the international bingo market.
Proactive Investors UK: Playtech snaps up online bingo developer Virtue Fusion for £29 million
Online gaming software company Playtech is acquiring Virtue Fusion, a developer and licensor of internet bingo products, for an initial price of £29 million in cash, up to a potential £36 million depending on the performance of Virtue Fusion in 2010.
Playtech said the acquisition will transform it into a global leader in online bingo market, complementing its current position in the internet poker and casino industries. The deal is also expected to be earnings accretive in 2010, and will generate "additional cross-selling opportunities".
In 2009, Virtue Fusion generated £12.3 million in revenues and adjusted EBITDA of £3.8 million, marking a significant increase compared to 2008 revenues of £8.1 million and adjusted EBITDA of £2.3 million in 2008. Playtech is paying a premium price to gain a firm position in the bingo sector, which according to the company is one of the fastest growing online gaming segments.
Virtue Fusion typically sees more than 6,000 concurrent players on their platform. They licence their online bingo products to more than 20 groups, including Paddy Power, Vigrin and William Hill.
"For Playtech, the acquisition significantly enhances its own bingo offering, brings new licensees and enhances its relationships with a number of existing licensees. It also positions Playtech as the leading supplier in all of the key product segments in the online gaming industry, with very substantial liquidity in each of its player networks," Playtech stated this morning.
"As with poker, network player liquidity is an important element for bingo operators. By linking the operator's bingo rooms across the network, Virtue Fusion can facilitate more frequent games being offered and higher prize values and jackpots for the same individual stake. Both Playtech and Virtue Fusion's existing licensees will therefore enjoy the benefits of increased liquidity when their networks are combined."