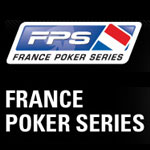 This past weekend, 400 poker champs dropped €1,200 each to buy-in to a two-day battle in order to determine who was is best player among them. The game was a part of the PokerStars France Poker Series, and it took place at the Casino Partouche in Divonne-les-Bains. This is just the second stop in the tour, but already the stakes are high and the excitement runs deep.
The player who came out ahead was Serge Didisheim of Switzerland, who beat 399 other poker pros and walked away with €108,894. The final hand saw him beat Yann Pelletier, who took second place for €69,500. Didisheim went all in with an ace of hearts and king of diamonds, beating Pelletier's pair of 5's when Didisheim picked up a second pair from the board.
The PokerStars France Poker Series will continue October 16/17 in Saint-Amand. Satellite qualifiers are running now at the PokerStars website. There are still three more big events to go, plus the Grand Final in Paris coming up in February, so the action has only just begun.