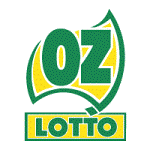 For the third time in five months, an Australian has hit an eight-figure jackpot in the national Oz Lotto and hasn't come forward to collect the winnings. NSW Lotteries is therefore once again appealing through media channels for players to check their tickets again, for they could easily be sitting on about $20 million ($18.73 million).
What is known is that the winning ticket was bought in Sydney somewhere in the northwest of the city. Further details were not to be released so that, as NSW Lotteries spokeswoman Una O'Neill explained, "the winner [may] check their entry without the glare of publicity."
Though the deadline for collecting on this ticket would be December 1, 2016, multi-million winners rarely wait for longer than a day or two – except, of course, in Australia lately, where folks' overlooking winning lottery tickets has become a bit endemic.
In July, another Sydney resident took $40 million ($37.46 million) in the Oz Lottery, but only after a similar public call by NSW Lotteries. And in April, several days passed before a middle-aged couple in Ashfield rechecked their ticket to find they'd bagged $30 million ($28 million).
So, again, if you're in Sydney, check those tickets!