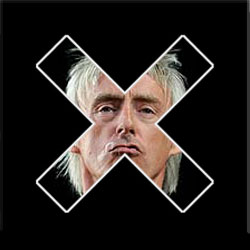 The Mercury Prize winner for 2010 is London trio The XX, whose self-titled debut has been echoing across national radio stations for months. The band had quite a few backers, but for a while, nobody was quite sure how things would turn out.
Veteran rocker Paul Weller was a favorite for many, with his 2010 album 'Wake Up the Nation' proving to be quite popular in the few months since its release. In fact, so many bettors thought Weller was a shoo-in for the prize that top online sportsbook William Hill was forced to reduce the odds on the rock star after they became swamped with big bets.
Just days before judges would decide the winner of this year's Mercury Prize, Willaim Hill was promising 20/1 for Weller. After receiving more than 100 £100 wagers on Weller to win, they found themselves suddenly liable for over £20,000 in bets, all riding on a single music album. The solution was simple: the sportsbook shamelessly dropped their odds to a mere 1/10!
William Hill spokesman Rupert Adams said the company suspected something was up. "It's so co-ordinated that maybe it's a syndicate of people who have got together and thought this is a good idea," explained Adams.
Whatever the case, William Hill's choice to cut the odds on Weller ended up being good for punters who put their money on the rocker to grab the prestigious Mercury Prize and the £20,000 award that comes along with it.