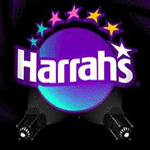 Not so long ago, Harrah's Entertainment was one of the most vocal detractors of regulating online gambling sites. Today, however, they're rapidly becoming a force for full legalization of Internet gaming in America. In fact, Harrah's will be among the most visible pro-online gambling lobbyists in Washington beginning next month.
Harrah's Entertainment is of course best known for the Las Vegas-based Harrah's Hotel and Caesar's Palace, while ever gaining in household name recognition thanks to its sponsorship of the World Series of Poker event. Back in 2006, Harrah's was a chief player in getting the Unlawful Internet Gambling Enforcement Act, the law which imposes serious restrictions on playing online in the United States, passed as part of the Safe Port Act.
With the economy tanking in 2008 and 2009 while profits steadily eroded, Harrah's has performed an about-face on their opposition to the gambling online. The first major step was in hiring former Party Gaming CEO Mitch Garber to head up its newly formed "interactive gaming division," followed by the launching of its own website affiliated with the World Series of Poker – at which U.S. players are not allowed to play.
But last week saw the biggest indication yet that Harrah's is exuding effort into overturning UIGEA and getting more rational laws regarding online gambling in the U.S. as the company hired the lobbying firm Capitol Counsel to plead the casino giant's case on Capitol Hill. In 2010, Harrah's has already spent nearly $1 million in lobbying efforts.
Speculation has it that Harrah's expanded lobbying efforts are in advance of Congressional hearings scheduled for July on legislation proposed by Rep. Barney Frank that would overturn UIGEA. The Nevada Gaming Control Board is also reportedly investigating the relationship between gaming provider 888 and Harrah's for possible violations of state and federal law.