: Use of undefined constant renderBlock - assumed 'renderBlock' (this will throw an Error in a future version of PHP) in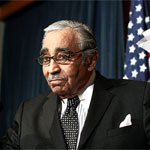 The House Ways and Means Committee will hold an inquiry on the possibility of installing taxes and/or regulations on Internet gambling within the U.S. on Wednesday. The inquiry is being held in light of the upcoming implementation of the Unlawful Internet Gambling Enforcement Act, which essentially puts online gambling into a state of prohibition and is scheduled to go into effect on June 1.
The Hill: Online gambling before Ways and Means on Wednesday
On Wednesday, the House of Representatives' Ways and Means Committee will explore the taxation of Internet gambling at a hearing in Washington. Emphasized in the inquiry will be certain tax-and-revenue proposals advanced in the past congressional session. All of these directly address the Unlawful Internet Gambling Enforcement Act of 2006 (or UIGEA), implementation of which was delayed six months to June 1, 2010.
A hearing on the subject that was supposed to have taken place before the House Financial Services Committee in April was cancelled due to scheduling purposes, but will be rescheduled at some point. Such a hearing would center on bills entitled the "Reasonable Prudence in Regulation Act" (which would simply delay implementation of UIGEA until June 1, 2011) and the "Internet Gambling Regulation, Consumer Protection and Enforcement Act," a wide-ranging proposal involving the elimination of UIGEA altogether.
Miami Herald: Is online gambling a win-win?
U.S. House Representatives Barney Frank and Jim McDermott are among those proposing to repeal the Unlawful Internet Gambling Enforcement Act and replace it with plans that would legalize and tax online gambling.
McDermott's current proposed bill, which will be among those investigated at a Ways and Means Committee hearing tomorrow, calls for a 8% tax on deposits made at online casinos or poker rooms, of which three-quarters would go to state and tribal governments, and the remainder to the federal government. Congress' Joint Committee on Taxation estimated the bill could earn up to $72 billion over the next 10 years.
American professional sports leagues are said to be against these bills for fear of expanding wagering on sports events. because they think it will expand wagers placed on their games.
Frank also defends the legalization of Internet gaming on libertarian grounds: "American adults want to be able to do what they want with their own money without the government interfering," he says.
New York Post: 'Worse than Subprime'
Although regulating online gambling would appear to be an easy moneymaker for state and federal governments, some are arguing the same people behind the subprime crisis are supporting new gambling law.
Groups such as the Justice Department and the National Association of Attorneys General remain opposed to Rep. Barney Frank's efforts at refining the Internet gambling industry, theorizing that as much as $20 billion might be wagered in a "surge among gamblers" when casino gaming is truly out of prohibition.
A recently released federal study, the "2009 United States International Gambling Report," mostly reiterated the findings of the 1999 US National Gambling Impact Study Commission, calling Internet gambling the "worst type of electronic wagering."