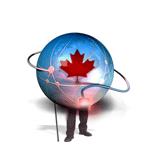 Despite the fact that the online gaming industry is frowned upon by the United States Government, it's undeniable that it is popular. Thousands of people enjoy the benefits of the industry and they are safe from punishment, operators however can be preyed on by the governments as is shown in the case of this unfortunate Canadian.
Reuters: Canadian man pleads guilty in web gambling scheme
According to federal authorities in Manhattan, Canadian man pleaded guilty to illegally transmitting bets and wagering information through wires in connection with an alleged $350 million internet gambling scheme.
The office of U.S. Attorney Preet Bharara said Douglas Rennick, 34, entered the plea on Tuesday before U.S. District Judge Sidney Stein. Rennick agreed to forfeit $17.1 million, and could face 6 to 12 months in prison under federal sentencing guidelines. Sentencing is scheduled for Sept. 15.
Prosecutors accused Rennick of transferring more than $350 million from a Cyprus bank to U.S. accounts to pay U.S. residents who wanted to cash out gambling winnings from 2007 through June 2009.
According to an indictment last August, Rennick told U.S. banks that his accounts would be used for the issuance of rebate and refund checks, payroll processing and other legal purposes. Instead, he used them to launder money for Internet companies that offered poker, blackjack, slot machines and other casino games.
The government originally charged Rennick with conspiring to commit bank fraud, money laundering and engaging in illegal gambling, and could have ordered him to forfeit $565.9 million, court records show.
24 Hrs. Vancouver: Vernon man charged in $350M online gambling scheme
A Vernon, B.C. man charged in a massive online gambling scheme pleaded guilty in New York Tuesday to illegally processing offshore bets by Americans.
Douglas Rennick, 35, was charged Aug. 5, 2009 with bank fraud, conspiracy to launder money and conspiracy to operate illegal gambling. Authorities claimed Rennick transferred $350 million from a Cyprus bank account to various U.S. banks "in order to pay funds to gamblers" in the U.S. "as directed by various offshore Internet gambling companies."
Rennick admitted in court that he transferred money from online gambling companies to gamblers in New York State. Among the websites was PokerStars. He forfeited $17.1 million and is free on $400,000 bail until his Sept. 15 sentencing.
Courthouse News Service: Huge Recovery From Gambling Operation
Douglas Rennick, a Canadian man, pleaded guilty to processing more than $350 million for online gamblers and funneling their winnings into the United States. He agreed to forfeit nearly $566 million and faces 2 years in prison and a fine of $250,000 when he is sentenced.
Rennick, 34, pleaded guilty to one of the three counts he faced: using the wires to transmit bets and wagering information in interstate commerce.
Rennick set up fictitious corporate accounts in Cyprus to issue checks for rebates, refunds, sponsorship checks and other payments, from 2007 to June 2009. Prosecutors say that he actually used the accounts to receive money from offshore Internet gambling companies and send the money to U.S. residents who wanted to "cash out their gambling winning."