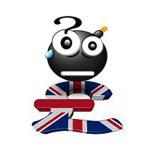 Yesterday, entry to Ascot was free. Over 19,000 people showed up. It was a record-breaking day for bookmakers, but not in a good way. Many bet shops were experimenting with decimal prices instead of the usual fractional notation. The change confused punters, leaving some bookies barley able to cover expenses despite the impressive turnout.
Guardian: Decimal experiment fails to make its point
UK racing's experiment with decimal odds only lasted a single day. The five major bookmakers agreed to show their odds as decimals rather than the traditional fractions all reported slumps in business, even though free entry to Ascot brought a huge crowd.
"We've had a number of queries today and they've all been about how we convert the decimal prices into the odds that are shown on other boards," one worker said.
"So I'm now £160 up on the day and that just about covers the expenses. Which, considering the number of bets we've taken, is remarkable."
Bookmakers feel that punters were confused by the unfamiliar decimals, and decided to place their wagers with other bookies who were not taking part in the trial.
"The feedback we're getting from the customers is that they're struggling to understand what our prices represent," said Geoff Banks, betting on the rails.
"In the second race, for example, the favourite was 13-8 everywhere. I went 1.75 [a better price, the equivalent of 7-4] and I kept that for six or seven minutes – no particular interest.
"So then I said to my colleague next door, you go 7-4 with the fractionals and see what happens. He took six bets immediately and I took one."
It is to be hoped that this brief change to decimal odds has not put bettors off.
Mirror: 5 out of 10 for decimal prices
Decimalisation began at Ascot yesterday as British racecourses tried out decimal odds instead traditional fractions.
The move is being heralded by Racing For Change, which is trying to bring racing to a wider audience. Their plan also includes free entry at nine fixtures this week to bring in new clients.
The decimal odds trial didn't go over well. First-time racegoer Paul Rostron said: "The Tote odds include the stake but the decimalised odds don't, so it's quite confusing."
Times Online: Bets are off as Ascot takes an unlucky punt on decimal odds
Yesterday at Ascot, a handful of course-side bookmakers offered their prices in decimal odds, a model that some believe is the future of betting. Instead, confusion took lead as punters juggled with the two types of odds.
Biike Wharton Slaney was not optimistic. "It's just a fad. If you don't know the odds you're not going to be betting in the first place," he mused.
Bettor John Denyer, 75, was dumbfounded by his decimal betting slip. "It's hard for me being an old fellow," he said. "If this takes over, that's me out the window."
Entry to Ascot was free yesterday, and more than 19,000 people showed up. There were a few takers for the new decimal system, but most punters were not happy with the change.
By midday, one bookmaker decided he'd had enough. His takings were 35 per cent down on last year. "The customers are confused," he said.