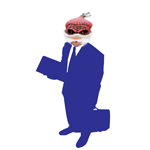 Australian internet entrepreneur Daniel Tzvetkoff was arrested in Las Vegas on Friday, and is being held on charges of money laundering and gambling conspiracy. Tzvetkoff founded an online payment processing company called Intabill a few years ago, but prosecutors allege that he used shell companies to cover up the source of more than $500 million in online gambling funds. Tzvetkoff faces 75 years in prison if convicted.
News.com.au: Fallen online tycoon Daniel Tzvetkoff faces 75 years jail
Internet entrepreneur Daniel Tzvetkoff is facing 75 years in a US prison after being charged with laundering $584 million. The 27-year-old was placed under arrest in Las Vegas on Friday and has been detained facing a bail hearing.
Ipswich-born Tzvetkoff made a mark for himself in 2008 when he founded the online payment processor Intabill, which helped US gamblers fund their online accounts. Because of his involvement with the company, Tzvetkoff faces charges of money laundering, gambling conspiracy and bank fraud conspiracy.
The US Attorney's Office alleges that Tzvetkoff helped illegal internet gambling companies to launder about $540 million into offshore accounts. Tzvetkoff's company duped US banks (which have bans on internet credit card gambling) into believing the gambling transactions were just ordinary transactions.
According to the indictment, Tzvetkoff even created dummy companies British Virgin Islands, complete with fake websites and random names, which were used to hide the source of funds he was processing.
ABC News: Businessmen charged over illegal online gambling transactions
United States authorities are charging former Queensland businessman Daniel Tzvetkoff with four offences relating to illegal online gambling money transactions. The 27-year-old entrepreneur was arrested in Las Vegas on Friday.
An indictment has already been presented to the Federal court in Manhattan, which is charging Tzvetkoff money laundering offences.
The US Justice Department alleges Tzvetkoff processed around $500 million in online transactions between US gamblers and internet gaming websites. The company disguised the financial data so the transactions appeared to be unrelated to gambling.
Tzvetkoff's Las Vegas-based lawyer Mace Yampolsky says he appeared in court on Friday already, and that this initial apperance will continue on Wednesday.
"Obviously, right now, he's pleading not guilty. He's innocent until proven guilty," Tzvetkoff's laywer saidsaid.
"At this time, I have not seen any of the government's proof."
Reuters: U.S. charges Australian with laundering $500 mln
United States prosecutors arrested an Australian man in Las Vegas on Friday, and are holding him on charges of money laundering, alleging that he helped move funds between gamblers and illegal online gambling websites.
Daniel Tzvetkoff, 27, is being accused in a New York court of processing gambling proceeds and covering up their source, making them appear legal to banks. The operation has been running since early 2008.
Tzvetkoff created dozens of shell companies for use in his scheme, whcih he once wrote was "perfect," prosecutors say.
Tzvetkoff is being charged on four counts, including bank fraud, money laundering, and conspiracy to operate and finance an illegal gambling business. If convicted on all accounts, he faces up to 75 years in prison.