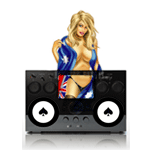 After trying to ban the online gambling industry from Australian's, the government realized that it had made a mistake being that an estimated $790 million went out their window to offshore casinos. Knowing that's there's a high demand for the industry, the government is liable to break down restrictions and embrace it.
The Wall Street Journal: Analyst predicts online casino boom as governments seek taxes
The global financial crisis seems to be on its way out and could spark rapid growth in online gambling as governments remove bans and tax casinos. A report from KMPG predicts the global online betting market will grow by 42% to $32 billion by 2012.
The recent Productivity Commission draft report into online gaming urges deregulation of the industry, and repealing of restrictions on online betting as well as the removal of the ban on Australian companies operating cyber casinos.
Analysts guess that the long-term trend will be towards deregulation as prohibition clearly isn't working. Australians have spent $790 million on offshore cyber casinos. The return of revenue to Australia and the potential for establishing an Australian-branded online casino would be a substantial boost for local players.
The Sydney Morning Herald: Online bets on track for legalisation
According to accounting firm KPMG, new laws allowing gaming companies to offer online gambling in Australia are "inevitable," as the federal government stands to benefit from the tax revenue of a rapidly growing industry.
According to the Productivity Commission, Australians spent $790 million on online gambling through overseas sites in 2008. The commission's recent draft report on gambling concluded that, "While illegal and invisible in official records, online gaming appears to have grown very rapidly, and could amount to 4 per cent of gambling expenditure."
The commission recommended the government liberalize online gaming, allowing Australian companies to provide internet poker and casino games to local customers. Online wagering and sports betting is already permitted.
Many inside the Australian industry believe it is unlikely the government will move to liberalize online gambling during an election year. However, the idea does have the support of some anti-gambling figures who say legalizing the service would enable authorities to better control it and protect problem gamblers, who are already gambling online through overseas sites.
Australian Associated Press: Online gambling 'to double by 2012'
A new report suggests that Australia stands to rake in the dollars if it relaxes online gambling restrictions. Australians are estimated to spend around $790 million playing poker and other casino games through offshore websites in 2008. Predictions indicate that the industry will double in size by 2012.
The estimate gives weight to calls for Australia to rethink its prohibition of online gambling, due to the fact that it's obviously not effective. A wealth of revenue is there to be made if Australia can shape and expand the market, which is set to explode given technological advances in mobile phones and other devices.
Australia could harness the revenue spent at offshore sites by relaxed restrictions, a practice that other governments, including the United States, have been working towards. A federal Productivity Commission draft report has recommended the government consider regulated access to local gaming sites, rather than all-out prohibition.