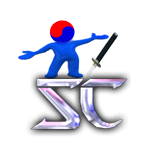 In South Korea, playing video games professionally is equivalent to playing physical sports at a pro level in other parts of the world. And like the pro sports world, this e-sports world is not immune to scandal. Recent accusations of match fixing and illegal betting involving players, coaches, and organizers have the country's computer gaming world in an uproar.
GamePron: StarCraft cheating scandal rocks Korea
The largest scandal in online computer gaming history is now unfolding in South Korea, with information surfacing that a several pro gamers are involved in match fixing and illegal gambling.
It seems that certain professional gamers are being accused intentionally losing matches, and of leaking their team's replay files to various underground gambling organizations.
The teams involved punishing any members involved in the scandal, even going so far as asking serious cheaters to retire from the game.
Korean sources say the problems began as early as 2006 when betting began contacting certain players, asking them to rig games. It appears that several people with past ties to professional gaming offered their contact lists to the gamblers.
It has further been alleged that certain game organizers knew about the situation, but their attempts to control it only pushed the illegal businesses going further underground. Organizers even considered co-conspiring with the illegal betting sites.
It's only a matter of time before some pro gamers will find themselves without a job.
NeoSeeker: Huge match-fixing scandal rocks world of South Korean StarCraft
A huge scandal seems to have hit the world of e-sports South Korea. PC gaming, especially on an old strategy game called StarCraft, is huge business in South Korea, where PC gaming is one of the dominant format of entertainment in the internet-loving country.
The recent scandal involves match-fixing in the world of professional StarCraft player. Games have allegedly been rigged for money. This is practice is not uncommon in the world of regular sports, but this is the first report of this sort of thing hitting professional gaming world.
It's not just players who were involved, apparently. Fingers are also being pointed at journalists, match organizers and coaches.
A list of player suspected of being involved has leaked to the internet, and it includes one of the most well-known players in the StarCraft world: Ja Mae Yoon, who goes by the name sAvior.
IncGamers: E-Sport History's Biggest Scandal
Not everyone can relate to the idea of a scandal revolving around computer games, but electronic gaming general – and StarCraft in particular – is the South Korean equivalent of the physical sports culture in the West. And much like pro spots in Europe and America, illegal betting and accusations of teams throwing games is tearing at the fabric of the Korean e-gaming community.
During the past week, widespread and systematic betting scandal has been uncovered. Several famous pro-gamers and coaches seem to be involved. Some game organizers are being accused of knowing about the problem, and they have apparently tried to fix things by trying to co-existing with the illegal betting operation.
Koreans gaming forums all across the internet have exploded with talk about the situation. Details are still being revealed, but hopefully the situation will resolve itself in a mature fashion rather than ending up as a physical confrontation in the real world.