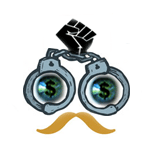 A massive online sports betting operation operating illegally out of New York, with ties as far afield as Costa Rica, has been taken down. A two-year investigation culminated last week in 38 arrests cross the US. Those involved are ring charged with money laundering, promoting gambling and conspiracy.
Fox News: Dozens Arrested in Sweep of Alleged $178M Online Gambling Ring
Bookmakers running a pair of online sportsbooks in the US accepted nearly $178 million in bets during the past three years said prosecutors on Wednesday after arresting 38 on corruption charges.
Those arrested are suspected money collectors, agents and bookies from Nevada, Louisiana, Florida, New York and Arizona. The arrests were the culmination of a three-year investigation led by the organized crime division of the New York Police Department.
Among those arrested are three New York City employees: a firefighter, a sanitation worker and a highway repairman. Charges include money laundering, promoting gambling and conspiracy.
The suspects operated two nationwide gambling rings that utilized sports betting websites filtered through Costa Rica. Millions of dollars in cash and property were seized after more than a dozen search warrants were executed five US states. All suspects are currently awaiting arraignment.
United Press International: NYC fireman nabbed in $178M gambling ring
A New York City firefighter is among three city workers being charged with operating an illegal sports-betting ring that made $178 million in three years.
Firefighter Matthew Fopeano and highway repairman Michael Labetti allegedly paid out winnings, collected gambling losses, and solicited new customers. Robert Ackrish, a NYC sanitation worker, allegedly ran a separate sports betting operation that handled $24 million in wagers.
These men are among 38 people being charged with operating two "highly sophisticated illegal sports gambling enterprises" in New York City, Nevada and Costa Rica. The rings took nearly $178 million in wagers over 32 months basketball, football, baseball and hockey events, the district attorney said.
A spokesman for the New York Fire Department says that Fopeano, an 8-year veteran who allegedly made used a marked fire department vehicle for collecting sportsbook monies, was suspended without pay and faces termination.
Boston Herald: 38 indicted in NYC in sports gambling rings
New York prosecutors have indicted 38 people in connection with two illegal sports betting rings that allegedly spanned from Arizona to New York and Costa Rica and made $178 million.
Queens District Attorney Richard Brown said that the bookies used websites to collect wagers on professional and college events including basketball, football, baseball and hockey.
Lead by the New York Police Department's organized crime division, investigators arrested the accused on charges enterprise corruption. Three of the men arrested are New York City employees: a sanitation worker, a firefighter, and a highway repairman.