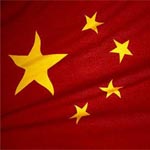 China is planning a major crack-down on all the most relevant online gambling sites that are used by the nation's nationals. This hunt will not involve just the online casinos and other gambling facilities, but the banks and websites that support the industry as well.
Reuters: China Plans Online Gambling Crackdown
According to a post on the Ministry of Public Security's website, China plans to crack down on the online gambling industry and the banks and websites supporting it. The hunt will "concentrate on covering major cases of online gambling, and knock out domestic and foreign groups that organize online gambling, and severely punish the criminal elements."
The crackdown will be carried out between February and August by 8 government bodies including the Supreme Court, Propaganda bureau, the Central Bank and the Ministry of Industry and Information Technology. Underground banks, third-party payment platforms, and website operators will be severely punished.
China banned YouTube in March 2009, when a Tibetan exile film documenting the injuries and death of a Tibetan protester was published. The government blocked Twitter, Flickr and Facebook last summer.
Global Times: Net gambling crackdown a boost for lotteries
A major crackdown on online gambling is being planned by China's Ministry of Public Security. The 8-governmental department joint campaign will run from February to August and "focus on major and severe online gambling cases and severely punish the criminals."
Online gambling is a crime thriving through internet development. It's caused huge sums of money to flow from China, disturbing the nation's social and economic order. Gambling is forbidden on the mainland and those charged with gambling crimes face up to three-years in jail, according to the criminal law.
Some people believe the crackdown will help boost the welfare lottery and sports lottery, run by the Ministry of Civil Affairs and the General Administration of Sport respectively.
APF: China to crackdown on online gambling
China will launch a 6-month crackdown on online gambling, saying the country loses copious amounts of cash through the growing industry. Gambling has been outlawed in China since 1949, but that hasn't stopped a thriving underground industry.
Authorities will clamp down on banks and third-party payment platforms which provide cash transfer services for gambling sites, as well as Internet operators that provide web access services. China has the world's largest online population with at least 384 million users, according to official figures.
According to official figures, 5,394 people were arrested under a nationwide Internet porn crackdown last year, and 9,000 illegal porn-related sites were shut down.