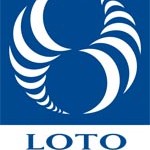 Loto-Québec, a state company that holds a monopoly over all legal gambling in the Canadian province, just got approval from the cabinet to offer online poker and sports betting services starting this fall. Local players already gamble online at foreign-based websites, and Loto-Québec hopes their new services will funnel some of the money spent back into the community.
The Montreal Gazette: Loto-Québec goes online
Loto-Québec is stepping into the lucrative industry of internet gambling with a plan to provide online poker and sports betting Quebecers at a new site that should go live before the end of the year.
The plan was just approved by Quebec cabinet, which sees this as a tool by which they can "cannibalize illegal gambling" sites in Canada. A new electronic platform will be created for Loto-Québec, B.C. Lottery Corp. and Atlantic Lottery Corp., which covers the four Atlantic Provinces.
Betting limits will be emplaced, especially in the poker part of the site. These limits will have to be high, however, if Quebec and its new poker partners hope to compete with existing online poker operations. But even with high limits, the new partnership is not guaranteed to lure players away from existing foreign-hosted sites
"I question whether there will be sufficient liquidity (number of players) to make the site popular and therefore profitable," says Michael Lipton, a Toronto lawyer specializing in gaming law.
"The operators out there are miles ahead of these new entrants in terms of the number of games they offer and the liquidity. Some sites may have 20 or 30 million players … and poker games going on 24 hours a day," he said.
The new site will only be accessible to Quebec residents who are physically within the province. Age verification will be carried out by a third party, using a complex process that could take days to complete. In extreme cases, the player may be required to show up in person.
CBC News: Loto-Québec to offer online gambling
Quebec's state lottery corporation will launch its first online gambling site in September. It is a move that Loto-Québec hopes will millions of dollars to its annual revenue by 2013.
After Loto-Québec joins the online gambling world with poker and sports betting offerings, they stand to earn $50 million for the province over the next three years.
Critics are of course concerned about the idea of offering online gambling because of the effect it might have on gambling addicts.
"By increasing the offer, we increase the number of players," said Dr. Richard Lessard, the director of Montreal Public Health. "And as we increase the number of players, the number of players with gambling problems will increase as well."
Loto-Québec argues that nothing will change, since Quebeckers already have access to more than 2,000 online gambling sites that are "illegal, unregulated and often of doubtful integrity."
Loto-Québec president and CEO Alain Cousineau says,"This is a way for us to channel the gaming offering in a controlled circuit and environment whose integrity will be beyond reproach," Cousineau said.
The new gambling site will require players to verify their age, limit their weekly deposits, and allow players to "self-exclude at all times," Cousineau added.
Loto-Québec is already working with its counterparts in British Columbia and Atlantic Canada to develop the site. The three entities hope to share a common gaming platform that will allow players to enjoy online poker across provincial borders.
CTV News Montreal: Loto-Quebec to get into online gambling business
Loto-Quebec just received approval from the Province's government to offer online gambling services.
The provincial gambling monopoly will work together with the British Columbia and Atlantic Lottery Corporations to set up an online gambling site this fall.
Online gambling across Canada currently generates more than $600 million every year, but most of this money is fed to foreign-based gambling companies.
It is estimated that Quebecers currently have access to more than 2,000 unregulated online gaming sites, including many that are hosted from the Kahnawake Mohawk reserve.
Loto-Quebec president and CEO Alain Cousineau says his agency has been trying for years to fight foreign online gambling sites, but has instead decided to compete with them.
The Loto-Quebec site will be based on the Swedish national lottery model. "In the first four hours when the Swedish poker got online, they got 20 per cent of the market," said Cousineau.