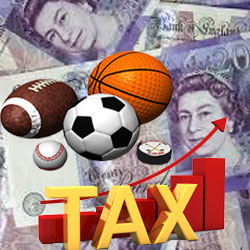 The gambling business is a massive industry that brings in enormous earnings year after year. Therefore, the Labour Party of UK has decided to take certain measures to see more money flowing back to the basic elements of sports by proposing a levy for sportsbetting. Some of the money will also be directed to help battle gambling problems that some players encounter.
The Labour Party believes that this step will help them create a solid foundation for future athletes, as revenues generated by the levy will go to their development.
The Guardian: Labour's betting levy to be used for grassroots and problem gambling
The Labour Party is in the process of implementing a hefty levy on all bookmakers, as they hope to raise considerable revenue to redistribute throughout different areas in sports. A percentage of the levy revenue will go to problems dealing with gambling addictions and related issues, according to latest gambling news.
Harriet Harman and Clive Efford, shadow culture secretary and shadow sports minister respectively, have both issued a document "sports for all" as part of the levy proposal. Currently the levy is only applicable to horseracing, while around GBP 82 million given back to the racing industry in 2014.
Efford commented, "We believe it is right that businesses that make money from sport should contribute to sport. We are consulting on whether we should introduce a levy on betting, including online betting, to fund gambling awareness and support for problem gambling but also to improve community sports facilities and clubs."
He also highlighted the importance of having the money returned to the grassroots of different sports, as that would help create the next wave of highly skilled athletes. "It's my preference that the income from the levy went into a general pool to help grassroots sport and from which the respective sports would draw their future elite sportsmen and women."
Reuters: UK opposition weighs betting levy to fund grassroots sport
Internet betting and Premier League TV revenue is the main target of the new levy, as the Labour Party is taking steps to see more people become involved in sports. The London Olympics 2012 served a great purpose in promotion people to become more active and partake in sporting recreations.
At the moment the levy is only attributed to horseracing activities, however the Labour Party sees additional potential in the Premier League and sportbetting providers.
Harriet Harman, shadow culture secretary, is certain that charging a new tax levy to the Premier League and betting firms will benefit the overall society. "Our consultation looks at a number of ideas which aim to boost investment in community and grassroots sports by getting tough with the Premier League and betting companies."
Currently, the TV deals that the Premier League teams have negotiated are worth a staggering GBP 5 billion spread over a three year period. Labour wants more money to be directed to the lower levels of English football, to assist everyone involved.
The proposed levy received criticism from one online sportsbooks, namely Ladbrokes. The director of external relations of the betting giant, Donald McCabe, expressed his viewpoints on the levy matter that is surely going to impact their business.
"As far as we are aware no bookmaker or betting operator ever closed a community sports field or club. So we are not sure why an extra tax is being proposed on an industry already facing two tax increases and which pays out over 65 percent of all its earnings in taxes and levies."
The Premier League issued a statement whereby they assert that the League already gives out GBP 56 million per season to good causes and grassroots football. They also spread out over GBP 60 million per season to lower tier clubs to help finance their operations.
"We understand that all those interested in the long-term health of English football want to see better grassroots facilities and higher levels of participation, particularly amongst young people. This is why we are committed to continue the unprecedented levels of funding we provide as well as being happy to engage on these matters."
The Spectator: Labour's sports betting levy will hit poor punters
A spokesperson from William Hill stated that the firm "welcomed all initiatives" that would benefit sports across all levels, but raised questions regarding the funding scheme. "We don't believe that problem should be passed on to us," said the spokesman.
The reasoning behind William Hill's objections is that the gambling industry already shells out over GBP 1 billion to the UK Treasury. Another GBP 400 million is likely to be raised the following year, after recent new initiatives raised at the last Budget.
When it comes to imposing the new levy to the Premier League, clubs will have to charge more for their services, namely season tickets and similar products. For instance, football team Tottenham Hotspur charges its fans GBP 1,320 for the most expensive season tickets.
Taking into account that Premier League can be considered a "middle class" pursuit, a small hike in prices of season tickets could probably be tolerated by fans. However, the real problem with the proposed levy begs the question who will suffer from it? The middle class will most likely be able to afford the price increase, while another group won't.
Many punters actively bet on a regular basis, however it is mainly considered to be a norm with the "working class." The vast majority of people who bet regularly do not have over GBP 1,000 to splash out on a season ticket. So in reality they are the ones that would have to pay for the increase in prices of the new proposed levy.
BBC: Sport betting levy amongst 'innovative' Labour sport plans
Shadow culture secretary, Harriet Harman, claimed that the objective to use the 2012 Olympic Games as a tool to achieve higher sports activity within society did not have the effect they initially hoped for. She issued a statement saying that "strong government leadership" was necessary to achieve that goal.
Harman highlighted the negative results by saying, "We were all proud to host the Olympics and Paralympic Games in London two years ago, but instead of seeing increased participation things have got worse, especially among young people, as a result of the government axing school sports partnerships."
Harman also added that she will look at options of restoring a rule to schools which dictated that students must have at least two hours of sport per week. Gambling news reports this requirement was previously removed by the coalition that made educational reforms.
All of these efforts are part of Labour's plan titled More Sport for All. Part of the new plan includes setting new target for female participation in sports and also increasing the overall number of women on boards of sporting organizations.