1. Tobey Maguire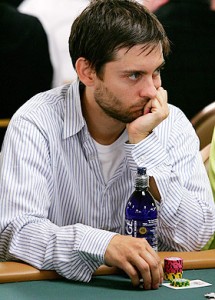 The famous actor most known for his rolls in the Spider-man movies has participated in several poker tournaments and won over $10 million in Hollywood home games.
2. Jenifer Tilly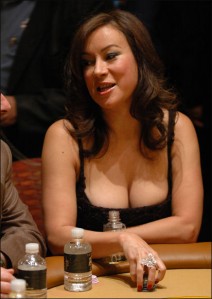 The Oscar nominated actress had won a WSOP bracelet and a victory in WPT Ladies Night III.
3. Ben Affleck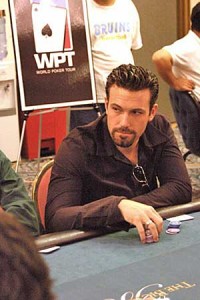 The world famous actor and celebrity had won the California State Poker Championship, grabbing $360,000 in prize money.
4. Shannon Elizabeth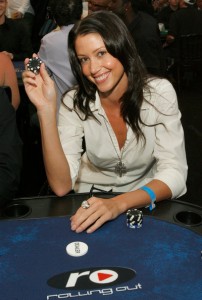 The Hollywood actress best known for her roll in American Pie has been developing her career as a pro poker player, competing in poker tournaments and playing against the best poker players in the world.
5. Michael Greco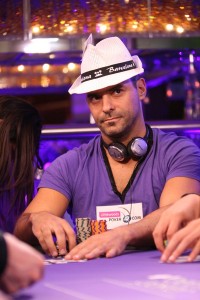 The British actor most known for his roll in the TV soap opera East Enders, has made over $500,000 playing poker.
6. Laura Prepon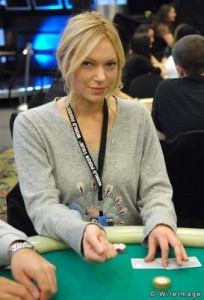 The Hollywood actress most known for her roll in "That 70's show"  is the host of "Hollywood Hold'em" on the E! Network and a frequent player at the Bicycle casino in LA.
7. Michael Phelps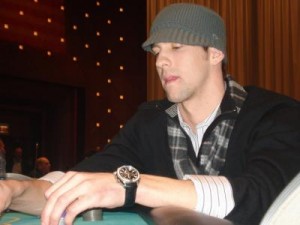 The Olympic champion Swimmer Michel Phelps is playing a lot of online poker. One of his dreams is to win the World Series of Poker.
8. James Woods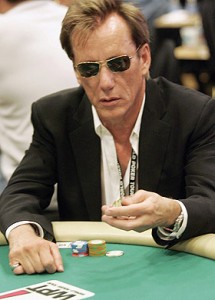 The famous actor is on the official team of online poker room Hollywood Poker.
9. Boris Becker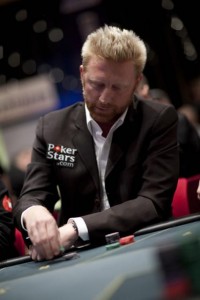 The famous tennis player is often seen playing in the EPT (European Poker Tour) and is serving as an ambassador for online poker room PokerStars.com
10. Jason Alexander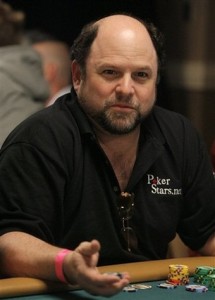 The Seinfeld star is a dedicated poker player. He participates in poker tournaments on a regular basis.