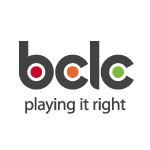 Canada Lottery Commission (BCLC) has been in the news a lot recently after a technical error with their new online gambling site left the accounts of 200 players compromised. The site is still down, and the Commission has been left struggling to get back to its feet.
Meanwhile in the offline world, casino-goer Adrian MacNair is launching a lawsuit against the Canada Lottery Commission after they refused to pay him a $40,000 jackpot he won at one of their casinos.
Canada Lottery Commission
The problem is that three years ago, MacNair voluntarily listed himself as a "problem gambler" and enrolled in the self-excluding program. Under the program, casino security was supposed to ask him to leave once his ID was matched to a list of participants, but the casinos took no action, so MacNair continued to play.
It was only when he hit a $40,000 jackpot on a slot machine at Cowichan casino back in January that the BCLC finally stepped into action – by refusing to pay him the winnings.
MacNair is now suing the casino. He feels that if the casino let him play and lose money, they should also let him play and win money. This will be the second such lawsuit against the BCLC in recent months – earlier this year a woman sued the Canada Lottery Commission after losing several hundred thousand dollars because the casinos failed to stop her from gambling after she enrolled in the self-exclusion program.