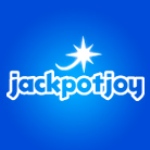 A player known as Matthew G. got his name into the record books this week by winning the Deal Or No Deal progressive jackpot – but better yet, he also took home nearly £2 million!
Bristol resident Matthew G. won the exact figure of £1,963,088 (over $3.03 million) at Jackpot Joy online bingo hall. This marks the third time the Deal Or No Deal progressive slot has paid out over £1.3 million in the past 18 months. The former record for a progressive jackpot slots win by a U.K. resident was sent about a year ago, when Paul M. of Kent won £1.438 million on the machine; in May 2009, Keith R. won £1.365 on the slot game.
Jackpot Joy is today reporting a humorous story about Matthew G., namely that he'd semi-jokingly promised to pay a friend £250,000 ($386,000) if he won the big jackpot … and he followed through on the promise!
Not only is Matthew G.'s win the largest-ever progressive jackpot won by a British citizen, the prize is also the biggest ever won at an online bingo site. However, a much huger winner is somewhere out there, as Jackpot Joy's Clover Rollover progressive slot jackpot is currently at over £3,200,000 ($4.95 million).