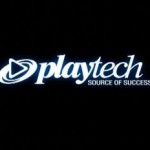 Playtech announced yesterday that they have formed a joint venture with Scientific Games, a US company that has strategic ties with state lottery operators. Through the new partnership, Playtech will provide online gambling software for use in gaming terminals currently offered by Scientific Games in the UK. The venture places Playtech in a prime position to re-enter the US online gambling market should it open in the future.
Financial Times: Playtech gets ahead of the game
Playtech made a huge step forward in the global lottery market by sealing a deal with Scientific Games, a gaming services provider in the US. The deal gives Scientific Games access to government contracts, and provides a boost to its Videobet machines business.
As US state governments begin to legislate for online gambling, their local lottery operators need online casino, poker, bingo and other online gambling products to remain competitive.
Fortunately for Playtech, Scientific Games supplies lottery systems in 31 US jurisdictions. This gives Playtech a direct route into a market that it was forced to exit back in 2006, when the Bush administration closed the doors to online gambling in the US.
Playtech's chief executive Mor Weizer said: "This secures our position in the US and provides a great opportunity if and when the US market is regulated."
After the announcement, Playtech shares jumped 18% to 515p, bringing it back to levels last not seen since August 2008.
Wall Street Journal: Playtech Signs Joint Ventures With Scientific Games
Playtech Ltd., a designer, developer and licensor of software for the online and land-based gambling industry, recently announced the creation of a strategic partnership with New York-based Scientific Games Corp. The partnership will see the companies jointly develop and market next-generation online and land-based gambling products and services to regulated gaming operators in the US and abroad.
MAIN FACTS:
The partnership will combine Playtech's gambling software and portfolio of products with Scientific Games' ability to provide services to government-sponsored gaming operators in regulated (and soon to be regulated) jurisdictions.
An exclusive joint venture called 'Sciplay' will focus on the global online gambling market. It will use software Playtech's technology together with Scientific Games' global infrastructure and experience.
Playtech will develop gambling terminal software for Scientific Games and its subsidiary The Global Draw, including upgrades to of existing terminals in the UK currently using the Videobet platform.
Reuters: Playtech forms joint venture with Scientific Games
Online gambling software provider Playtech just announced the formation of a strategic partnership with US-based lottery operator Scientific Games.
The joint venture is called Scriplay. A statement released yesterday by Playtech Chief Executive Mor Wizer and Scientific Games Chief Exectutive Mike Chambrello described how the venture will combine Playtech's technological expertise with Scientific Games' experience and strong relationships with US state lotteries.
The statement further explains that the companies will "jointly develop and market next-generation internet and land-based gaming products and services to regulated gaming operators in the U.S. and other countries".
"We have highly complementary skill-sets allied with a global reach and this partnership provides the opportunity to leverage off this combined know-how to maximum effect."
After the announcement, shares in Playtech were trading at 475.5 pence, up 9%, valuing the business at 1.14 billion pounds ($1.86 billion).