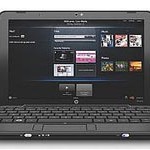 A website has just been launched that aims to help users of netbook computers make the most out of online casinos, because not all casinos are created equal, and not all work well with netbook devices.
Since the advent of the netbook computers a few years ago, "web apps" have been popping up all across the internet. Web apps are programs that run entirely online – users do not have to download or install anything in order to use them. In fact, most programs that users would normally install on their home PCs now have online web app equivalents.
The world of online gambling is no exception. "No download" casino games are becoming more and more prevalent. These games use Flash technology to stream content across the internet, allowing players to enjoy real money casino games inside their web browser from any computer with an internet connection. These no download casinos are perfect for netbook users since there is nothing to install.
Now there is a website dedicated to helping people find the best online casinos to use with their netbooks. CasinoNetbook just launched, but already it offers more than 130 pages of content related to gambling on the internet using netbook computers. A simple sidebar navigation system leads readers through each section.
Essential information about netbook computers is provided, along with netbook reviews and and some recommendations about machines that are particularly well-suited to use with online gambling sites. The relationship between netbooks and online gambling is discussed.
The bulk of the site consist of lists and tables providing links to hundreds of no download casino games, including an entire section dedicated to games that can be played for free, using unlimited casino credits. This is presented alongside information about dozens of online casinos that offer netbook-compatible services, including casino deposit bonuses, online slots and blackjack tournaments, and more.
A blog has also been established on CasinoNetbook. The editors write a new post each day describing their experiences using specific online casino games and casino sites on their own netbook computers. This section gives readers access to first-hand accounts of what they can expect when using the various services that the site recommends.