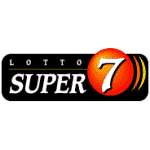 After charging three members of an Ottawa family with claiming a lottery win that wasn't theirs, authorities are searching for the rightful winner of a $12.5 million jackpot … from 2003.
As Ontario Provincial Police announced Tuesday that they had arrested and charged Kathleen Chung, 29, Kenneth Chung, 28, and Jun-Chul Chung, 60, for illegally claiming the $12.5 million, Ottawa Lottery and Gaming (OLG) stated its confidence in a system which may help it find the heretofore anonymous actual winner.
Said winner validated a winning "Super 7" ticket at a Burlington store where father Jun-Chul and Kenneth worked. This ticket resulted in a free ticket which was the lucky winner of the draw. The Super 7 winner never receiving the free ticket that was rightfully theirs and Kenneth's wife Kathleen claimed the win in 2004.
The case has actually been under investigation since 2006, and Ottawa police are now in process of seizing $10 million in property and cash, including the Chungs' purchase of two homes, five luxury vehicles, and three properties. The three were released on $700,000 bail.
OLG chairman Paul Godfrey told Canadian media that "if someone can come in and tell us everything we already know about the ticket, down to the last detail, there's a good chance we're looking at the rightful owner."
Police have stated that they know the original ticket was purchased in St. Catharines and that the number of tickets purchased along with the fateful winner may indicate that the purchase was a group play.