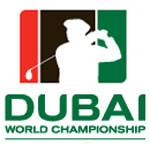 The largest prize in European golf history is being offered at the upcoming Dubai World Championship. This golf event is being held at Dubai's Jumeirah Golf Estates in November, and the top 15 ranked players will share a very impressive prize pool of $7.5 million.
The prize was meant to be $10 million, but last year it was reduced 25% because of the current economic environment. Despite this huge drop in the prize pool, this is still considered Europe's richest golf event.
The championship game will be played at the Jumeirah Golf Estates's famous par 72 Earth Course. The top 60 players from the season-long European Tour Race to Dubai will be invited to compete.
The Dubai World Championship is new, with the inaugural event happening just last year. The winner was Englishman Lee Westwood who won with a score of 265 (-23) by a margin of 6 strokes.
Westwood was a favorite at top online sportsbooks like BetUS. This US-friendly sports betting site has yet to set odds for this year's event, but they are sure to appear as we get closer to the late-November Dubai World Championship golf event.