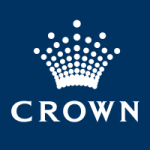 When do you lose $500,000 yet still come out a winner? When your freedom is an issue in a court case in Australia, it seems.
In last week's top gambling news story from Down Under, Wollstonecraft citizen Zheng Tan was facing trial for money laundering in an Australian district court. The specific incident involved a stolen check for AU $500,000 (about US $472,000) which Tan said was the repayment of an informal loan he'd made to a fellow high-roller in the Crown Casino's VIP room.
Tan first lent the man AU $120,000, to which the thankful loanee offered his $300,000 Philippe Patek watch. When Tan later topped up his new friend with another AU $350,000, the man offered an IOU based on real estate in China.
A short time later, Tan's friend made good on his promise and wrote Tan a check for the AU $500,000 – about AU $29,000 (US $27,400) more than what had been leant; the outstanding amount was argued by prosecuting attorneys to have been a fee for laundering the money. He then cashed the check and took the money to play with in Canberra – unfortunately, that money was reportedly stolen from his car.
Tan argued in court that he didn't know the check was stolen and that he'd gambled away some $10 million at the Crown Casino alone. "$29,000 is nothing to me," he said.
Tan was exonerated of the charges.