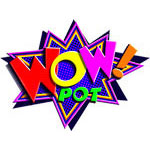 An online gambler of Chinese origin who is known only as Mr C recently won a $4,444 while playing on the WowPot video slot at Jackpot City Casino.
The winner, however, is afraid to collect his winnings because he considers the amount to be unlucky.
In Chinese culture, the number 4 is pronounced a lot like the Chinese word for death, making it a very unlucky number. The $4,444 jackpot appears as a bad omen, and Mr C feels that if he accepts the money, no good could possibly come of it.
"We're still talking to the player and working out the best approach to handle this, which is sensitive to the player's beliefs and concerns, but ensures that he does not lose out on his winnings," said Jackpot City Casino spokesperson Terry Maverick.
"The player contacted our customer services department, quite concerned about the winning amount. He was obviously keen not to lose out on the money, but at the same time wary of bringing bad luck on himself or his family."
Maverick added that this is the first time a player has ever refused to collect their winnings.