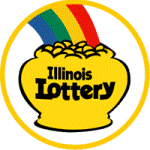 In reportage on lotteries and gambling, we often use the expression "life-changing" to describe the huge wins of which all players dream – but when you're low enough to be living without running water in your broken down home, those words are at their truest.
FOX News in Chicago last night revisited the story of Jim Gatze for its television audience; Gatze hit the Illinois State Lottery jackpot back in 2003 for $5.5 milllion but became famously lucky as the guy who almost did get paid his jackpot. Gatze bought a ticket at a Calumet Park gas station, but when he went to cash in the winning ticket at a state lottery commission office, he was refused.
First he was mistaken for a homeless man and was not believed when he presented his driver's license to officials. Apparently, Gatze hadn't bathed in nine months at that point. He told FOX, "I didn't have water in the house for about a year and a half. No heat for six months. No phone for a year and a half."
Enlisting the help of a friend who hired legal assistance and brought a suit against the state for refusal to pay, Gatze ended up collecting his millions in 26 installments of $151,920 each after taxes – but he still doesn't have a phone.
Gatze today lives in a hotel for $250 a week and uses pay telephones. He has bought three new cars since winning the lottery, his latest a Mazda 3. He keeps his money in a savings account which earns 3% interest at the local bank and is devoted to feeding a dozen or so cats which live in a nearby junkyard.
When he was down on his luck, says Gatze, the cats "were compassionate and all like that, but people always looked down on me. That's what's wrong with this world today. People are not as compassionate as animals."