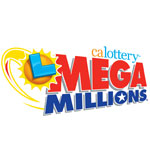 Odds of 176 million to 1 were beat this weekend in San Luis Obispo County, California, when the Mega Millions jackpot of $133 million was won by … someone. The numbers 4, 10, 26, 31, 32, and 41 came up to produce a single winner of the record-breaking amount, but no one has stepped forward to claim the prize yet.
Though the $133 million is not the largest prize in the lottery ever – that honor goes to a woman from Southern California who took a $266 million jackpot in May – the win is the biggest ever in San Luis Obispo County.
Seller of the lucky ticket, an outlet known as Bottle Liquor and Deli, will receive a nice bonus of $665,000 for the win. The ticket-holder will be given the option of $92.4 million lump sum payment or payments of $5.11 million per year for 26 years.
California lottery spokesman Alex Traverso said that the winner may take up to 365 days to collect but "rarely do we have a jackpot winner [of a prize] this size wait more than a week."