: Use of undefined constant renderBlock - assumed 'renderBlock' (this will throw an Error in a future version of PHP) in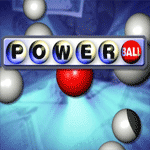 When people talk about "life-changing" multi-million prizes in lottery draws, they're definitely visualizing Elizabeth's Choras-Hanna's win of the Powerball Jackpot Prize in July.
Thirty-five year-old Choras-Hanna, who is currently an unemployed medical assistant, will presumably be toning down the job search a bit after claiming her $73.8 million win on Friday. Residing in Hollywood, Florida, Choras-Hanna becomes the state's second-ever Powerball winner. Opting for a one-time payment rather than installments, Choras-Hanna collected $38,929,055.11 for the winning ticket.
The winning numbers were 20, 21, 27, 28, 56 and Powerball number 4.
"[My sister and I] always go grocery shopping at Publix together, and before we leave we buy one Florida Lotto and one Powerball Quick Pick ticket," Choras-Hanna said. "The next day, I went to another Publix and had them check my tickets and discovered our ticket was the jackpot winner."
Choras-Hanna will be sharing the winnings with her sister and her sister's husband. Though the draw was actually held on July 10, Choras-Hanna said she waited to collect the prize while she and her family "got their affairs in order first."
In last Friday's draw, a single winner from Louisiana bought a ticket with a progressive jackpot worth $85.7 million; this winner has yet to claim the prize. The winning numbers were 1, 16, 17, 41, 57 and Powerball 15.