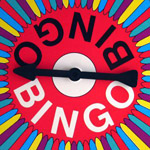 Last Sunday, a woman from Wolverhampton (who wishes to remain anonymous) went to the Gala Bingo club at Ashmore Park with some friends to enjoy an evening of fun and games. The night started off with a bang when some of her friends won the house prize of £3,000. Things soon got even more exciting when the lucky lady hit the club's High 5 jackpot, which paid out an amazing £250,000.
Because the High 5 jackpot is designed to benefit more than just one player, the winner only took home half the prize money. The rest got distributed between all the other players in the bingo club. There were 61 at the time, so each one went home with £2,049.18.
"I am absolutely ecstatic with the win," said the 76 year old grandmother. "It hasn't really sunk in yet – when I got home from bingo I just sat staring into space while it hit me! I'm going to spend the money on my kids, my grandchildren and some home improvements."
Gala Bingo runs 145 clubs across the UK. Since the High 5 jackpot was launched in 2007, it has paid out a total £17,096,890.09.
Gala is also one of the many groups that offer online bingo games in the UK. Dozens of other top online gambling groups provide internet bingo services for UK players. All accept deposits in British Pounds. While jackpots as big as the one won at Gala Bingo over the weekend are not so common online, some of the internet's top online bingo rooms offer progressive jackpot bingo games and progressive side games that can pay out enormous prizes.