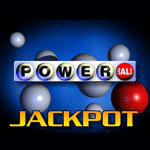 An unnamed Floridan who purchased a ticket in Royal Palm Beach became the seventh winner of the nationwide Powerball lottery jackpot in 2010 when he or she matched all six numbers drawn to win the $73.9 million grand prize last Saturday.
The winning numbers were 20, 21, 27, 28, 56 and powerball 4, and the winner has 180 days to claim the prize. The Florida Lottery commission announced that the $73.9 million represents the third-large prize ever won in a Florida game and is the second Powerball jackpot awarded to a Floridian.
Since joining the game in January 2009, Florida has recorded more Powerball winners than any other state, paying out over $289 million in prizes to the lucky folks. The Powerball lottery is now played in 42 U.S. states, Washington D.C., and the Virgin Islands.
Three times in 2010, the Powerball jackpot has gone over $200 million; the year's top winner so far is Chris Shaw of Missouri, who won $258.5 million in April. An unknown winner in Ohio enjoyed a $261.6 million windfall on June 2, while Sandra McNeil of New Jersey scored $211.7 million in March.
Other Powerball progressive jackpots won this year include the $141 million won by Frank Griffin of North Carolina in February; the $96.9 million shared by a pair of friends in Montana and an auto workers' group in Michigan and Ohio on June 23; and an anonymous player in Arkansas, who won $25 million on January 2.
Powerball closed year 2009 holding onto a $128.6 payout that went unclaimed by whoever purchased the winning ticket in Kentucky.