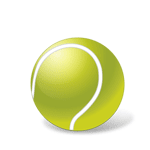 Would you believe that, with the 2010 World Cup, Wimbledon and Major League Baseball all in full swing, one of the most popular wagers on the Internet was on a grass-court tennis tournament in Rhode Island?
Neither does the Tennis Integrity Unit (TIU), an independent investigative body, which has ordered an investigation into a match between Richard Bloomfield of Britain and Belgium's Chistophe Rochus in which $1.5 million was wagered on Bloomfield at Betfair online sportsbook. Betfair reported the irregular activity to the TIU and is expected to hand over information on the specific bets made on Bloomfield.
Bloomfield began the Newport Hall of Fame grass-court tournament ranked no. 552 in the world, while Rochus was at no. 160. Bloomfield was getting odds of 1:1 to win the best-of-three set match the day before, but just hours before first serve, those odds had shrunk to 1:4. After taking the first set and live odds betting continuing to roll in, Bloomfield had odds of 1:8 on him.
Betfair spokesman Tony Calvin later explained to Associated Press reporters that "If people are willing to risk £4 pounds to win £1, that is indicative of a substantial gamble."
No official word has been released on how much the "lucky" punters who backed Bloomfield won from Betfair, but estimates say it's $600,000 minimum.
Bloomfield won the contest in two sets and is not suspected of any wrongdoing, despite a 2006 investigation in a similar situation – he won that match, too. "I don't know what to say," said Bloomfield. "I know England's a big betting nation. It seems like every time I win a decent match, [controversy] comes up."