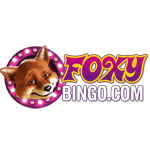 Recently named one of the top ten online casino and bingo brands in the U.K., Foxy Bingo shows no signs of letting up in terms of either success or popularity. In June, the five-year-old website was able to add to its accolades at the industry's recent Online Bingo Summit: Foxy Bingo was nominated in the category of "Best Online Bingo Operator for 2010" and won in the "Best Marketing Campaign" award.
Some of Foxy Bingo's best marketing comes from its promotions of course and this month Foxy seems to be just cranking out the big winners. Last week saw user Itsbetty take £2,500 in the "Tombola Draw" held every Tuesday and Thursday; starting at £500, this payout was the highest yet recorded in the promotion at Foxy Bingo.
And in just one week of the "Pre-Purchase Game," Foxy Bingo doled out £17,000 in cash prizes plus DVD players and TVs to 31 players, including wins of £30,00 recorded by players Fleapot and Jambojebus92. One other player took home a nice £2,000 prize in the competition and three others won £1,500.
While Foxy Bingo is just five years old, this online bingo site UK has rapidly become known as one of the biggest and best around. Foxy boasts 40 rooms offering nearly every available form of bingo, from 75 ball pattern games to 90 ball coverall tournaments.
Some promotions currently available at Foxy Bingo include the free £20 welcome bonus, a contest for a free wedding cake and £1,000 in cash for the big day, and Monday Super Prize nights with games for as little as 1¢. For an all-around outstanding bingo experience, experts and players appear to agree: Foxy Bingo is your place for fun and winnings!