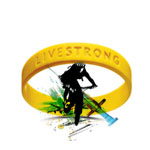 In a series of emails sent out to top cycling officials, American rider Floyd Landis admitted to systematically using blood doping and drugs to enhance his performance throughout his career. The emails also accused other cyclists of doing the same – including Lance Armstrong. Armstrong denied all accusations during an impromptu press conference he held earlier this week.
The Wall Street Journal: Cyclist Armstrong Denies Doping
Cyclist Lance Armstrong has denied allegations of participating in performance-enhancing measures. The allegations came from former teammate Floyd Landis, who recently admitted to using drugs and other practices.
Landis, whose 2006 Tour De France victory was nullified after he tested positive in a doping test, recently admitted through a series of emails to cycling officials that he systematically used blood transfusions and performance-enhancing drugs throughout his career. The emails also claim that other riders participated in the practices, including seven-time Tour de France winner Lance Armstrong.
After Landis's accusations, Armstrong held a press conference at the Tour of California during which he denied all allegations. "If you said, 'Give me one word to sum this all up:' credibility," said Armstrong. "Floyd lost his credibility a long time ago."
"I'd remind everybody that this is a man that's been under oath several times and had a very different version," said Armstrong, alluding to Landis' constant denials of doping accusations in the past. "This is somebody that took, some would say, close to $1 million from innocent people for his defense under a different premise. Now when it's all run out the story changes."
Armstrong has faced doping accusations several times during his career, but has never been sanctioned.
Boston Globe: Wheels spin on doping
Lance Armstrong faced accusations yesterday that he used performance-enhancing drugs. They came from American cyclist Floyd Landis, who lost his 2006 Tour de France victory when he tested positive for synthetic testosterone.
"It's our word against his word," said Armstrong. "I like our word. We like our credibility."
Landis recently admitted to top cycling officials that he had used performance-enhancing measures in the past, including steroid patches, blood doping, and HGH. He also accused several other high-profile American cyclists of doping, including Armstrong.
In an impromptu press conference, Armstrong said, "We have nothing to hide. We have nothing to run from."
"It's very sad,'' said Armstrong. "At one point or another, all of us implicated have cared about Floyd. That's one thing we all shared in common.
"We all gave ladders to Floyd at some point in his life when he dug himself a hole. People aren't throwing him ladders anymore.''
Sport.co.uk: Armstrong dismisses Landis claims
Lance Armstrong says he has nothing to hide in the face of recent allegations of performance-enhancing drug use made by fellow cyclist Floyd Landis.
Landis was stripped of his 2006 Tour de France title after testing positive for performance-enhancing drugs. Earlier this week he admitted to systematic drug use thorough his career.
More shocking than this admission of guilt was a series of allegations that implicated Armstrong and his team boss Johan Bruyneel were also involved in performance-enhancing activities.
Landis says that Armstrong and Bruyneel struck a deal with authorities to cover a positive drug test during the 2002 Tour of Switzerland.
The UCI, cycling's governing body, is on Armstrong's side. As it turns out, he did not even compete in that event.