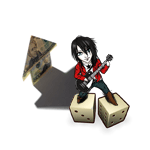 Just when we thought it was safe to get back in the water, research shows that the dreaded recession is still pressing down on Americans. Overall, national revenue through gambling dropped over 5%, but progress in some states even during the recession gives a nation hope.
USA Today: Casino gamblers tightened purse strings in recession
Americans have been rolling the dice less as the economy soured. According to the American Gaming Association, revenue from casino gambling fell 5.5% overall last year, with the take falling $1.8 billion from the $32.5 billion of revenue in 2008. Revenue fell in 8 of the 12 states that have casino gambling.
Interestingly, consumers spent more last year gambling at casinos than they did on candy or movie tickets. Spending on lotto tickets hasn't dropped much. According to La Fleur's 2010 World Lottery Almanac, states had lottery revenues of $53.1 billion in fiscal year 2009, compared with $53.4 billion in fiscal year 2008.
Six of 12 states with racetrack casinos reported revenue increases, and six reported decreases. Maine had the largest increase, 17.2%, and Iowa took the biggest hit, a 6.7% decline.
Colorado, Indiana, Missouri and Pennsylvania were the only states that posted an increase in casino gambling revenue, according to the association. Pennsylvania saw revenue rise because two casinos opened last year. Kansas, brought in nearly $2 million after its first casino opened
New gaming laws increased some revenue. Colorado relaxed bet limits and increased hours and types of games. Missouri removed loss limits. Casinos in 13 states employed about 328,000 workers last year, compared with about 357,000 in 2008. Casinos contributed $5.6 billion in tax revenue to state and local governments last year, a 1.6% drop from 2008.
Stateline: Gambling slowdown reduces states' take
The economic slowdown that's battered the bottom line of states has also reduced their take of gambling taxes, according to a report released Thursday. The American Gaming Association said gaming revenues dropped 5.5 percent across the country last year. State revenues from taxes on gaming dropped 1.6 percent.
New Jersey took the biggest hit, as gaming tax revenues dropped 18.6% between 2008 and 2009. Nevada and Mississippi were also hard-hit, losing 10.4% and 9.4%, respectively.
Four of the 13 states that allow commercial casinos actually did better last year than in the previous year. The report credits voter initiatives in 2008 that legalized more gambling for boosting revenues in both Colorado and Missouri.
Colorado raised its bet limit from $5 to $100; and state gaming taxes increased by 2.6%. Missouri did away with a rule that limited gamblers' losses to $500 in a two-hour period; its taxes went up 5.9 percent. By far the biggest revenue winner, though, was Pennsylvania, which opened two new casinos in 2009. Its gaming revenues jumped by 21.6%.
Pittsburgh Post-Gazette: State's casino numbers buck national trend
Pennsylvania, where new casinos are still opening and legalized slot play is still a novelty, added more than 3,200 gambling-related jobs and yielded big revenue increases in 2009, a year in which casino revenues declined nationally by more than 5%.
Statistics were presented in the American Gaming Association's annual industry report, which was released Thursday. Pennsylvania's revenues increased by almost 22%, aided by the 2009 opening of Rivers Casino on the North Shore and the Sands Casino Resort in Bethlehem.
Nationally, casinos took in $30.74 billion in 2009, down nearly $1.8 billion from 2008. It's the 2nd year of declining casino revenues nationally, and as a result, the number of people employed in the industry dropped by almost 30,000, or 8.1%.
Nevada's casinos saw 2009 revenues decline by 10.4% from 2008 numbers, while Pennsylvania's neighbors in Atlantic City, N.J., performed even worse, with a 13.3% decline. Western Pennsylvania is still in the running for 2 more casinos – one, a proposed racetrack casino in Lawrence County; the other, a smaller "resort" casino at Nemacolin Woodlands Resort in Fayette County.