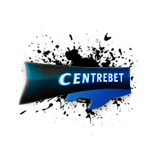 UK bookmaker and online gambling operator William Hill made a $130 million takeover offer to Centrebet, one of the first licensed sportsbooks in Australia. Both parties insist that talks are preliminary, though it has been said that William Hill executives are now in Australia looking over Centrebet's operation. The move seems to be part of William Hill's recent globalization strategy.
The Australian: UK group William Hill to bid $130m for Centrebet
UK online sportsbook William Hill is poised to offer £80m ($132m) for online gambling operator Centrebet International.
William Hill's executives are said to be in Australia examining Centrebet's operations. It is understood that the groups are still in discussions, with final offers not yet regarded as imminent. Other major sportsbooks like Ladbrokes are still in the running.
William Hill has said it is interested in expanding its operations offshore by increasing its online presence instead of going for land-based betting shops. Australia is seen as fertile territory for bookmakers looking to expand.
"William Hill, Ladbrokes and (British group) Coral are companies I would expect, whether it's through acquisitions or starting up themselves, to look at entering the Australian market at some point in the next year or so," says Betfair Australia chief executive Andrew Twaits.
Sky News Australia: William Hill to make offer for Centrebet
UK sportsbook operator William Hilll has offered to pay $132 million for Centrebet.
Australian newspaper The Sunday Times reports that William Hill executives are in currently Australia, examining Centrebet's books as part of an ongoing negotiation.
In March, Centrebet announced that it had received a number of acquisition proposals and was considering them all.
It is believed that there are other gambling groups interested in acquiring Centrebet, including William Hill's UK rival Ladbrokes and Austria's BWin.
The draft recommendation to liberalise Australia's gambling laws recently published by the Productivity Commission has boosted overseas interest in internet gambling in Australia.
The Sydney Morning Herald: Centrebet continues consolidation talks
The internet gambling and betting group Centrebet International Ltd is still in talks with other operators over consolidation opportunities.
"Whilst parties have expressed interest in exploring a variety of transaction structures, no terms, including as to price, have been agreed," Centrebet said in a statement on Monday.
"Centrebet anticipates that these discussions may continue for some time." The group also admitted that the talks are preliminary, and may not result in any formal proposal being made.
Centrebet revealed back in March that it had received takeover proposals in February, and that the proposals were confidential and non-binding. At the time, it was speculated that Ladbrokes, William Hill and Sportingbet were all in talks with Centrebet.