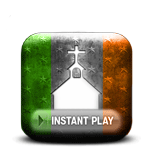 Paddy Power has been pulling all of the stops and stunts when it comes to advertising lately and the stunts seem to be garnering more and more attention. The latest opportunity has presented itself and Paddy Power took it – the company has sponsored the "Sin Bin" a confessional booth in a Catholic Church.
The Telegraph: Paddy Power betting firm sponsors church confession box
Paddy Power has paid £10,000 and sponsored a new confessional booth in Our Lady & St Etheldreda church in the racing town of Newmarket, Suffolk. Jockey Frankie Dettori, who was married in the church, performed the official opening ceremony yesterday.
The Dublin-based bookmaker has 200 offices in Ireland, 100 in Britain and a turnover of £2 billion. The betting company hopes that confessing your sins in a Paddy Power confession box will become a tradition for race-goers.
Sicilian-born Dettori, who is riding the Guineas meeting in Newmarket this weekend, said: "I was married in this church 13 years ago and all five of my children were baptised here.
Fr Michael Griffin, the priest, said: "It was suggested by a parishoner that we should ask Paddy Power for help because of its horse-racing connections. We were very pleased when they generously agreed."
The Guardian: Church bets on power of sponsorship
St Etheldreda Church in Newmarket decided to turn the sin of gambling at this weekend's Guineas Festival to its favour. The Catholic Church has taken £10,000 from bookie Paddy Power in return for sponsorship rights to the confession box.
"Our church has felt for a long time that we should have closer ties with the horse racing industry in Newmarket," said Fr. Griffin. "Through the generosity of Paddy Power this is now starting to happen."
Generosity indeed, but how difficult will it be for some penitent punters to drop a coin in the "sin box" if they happen to have already lost their shirt on a bet placed with Paddy Power? God only knows.
BBC News: Bookmaker Paddy Power sponsors confessional box
An Irish bookmaker has paid £10,000 for a new confessional box at a Catholic church in Newmarket after he was approached for a donation.
Father Griffin said everyone "liked a flutter" and gambling was only a sin if it left a wife and family without food. The priest said that the person who made the call knew Paddy Power was the name of a betting shop chain but was surprised when Paddy Power himself answered the phone.
Father Griffin said that the church had been trying to raise a total of £65,000 for renovations, which also included a new altar and font. The rest of the money raised has come from legacies.