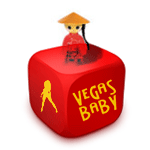 The former president of one of the world's most successful gambling operators MGM Mirage Global, Lloyd Nathan, has been asked to run a new Vegas style casino resort which will operate 130 kilometers from Ho Chi Minh City, Vietnam.
Bloomberg Business Week: MGM's Nathan to Run First 'Vegas Style' Viet Casino
Asian Coast Development Ltd. hired Lloyd Nathan, the former president of MGM Mirage Global Gaming Development, to run the first Vegas-style casino in Vietnam. Asian Coast has a 50-year license to build a $4.2 billion casino and resort 130 kilometers from Ho Chi Minh City. Vietnam will be compete with neighboring resorts Macau, the world's biggest gaming hub.
In an e-mail Nathan said, "The 16 countries in close proximity to Vietnam comprise almost 2/3 of the world's population, but only 5% of the world's licensed gaming establishments."
The casino will be off-limits to the nation's 86 million people. Singapore's first casino opened on February 14 at the Resorts World Sentosa project. The government charges locals a $72 admission fee.
The new beachside Vietnamese resort will include 550 rooms, 90 gaming tables and 500 slot machines initially. The development is licensed for up to 180 tables and 1000 slot machines, he said.
The Associated Press: Development firm hires MGM Mirage's Nathan as CEO
Officials say an MGM Mirage executive has left the casino company to lead a Canadian firm working on a $4.2 billion casino development in Vietnam.
Vancouver, British Columbia-based Asian Coast Development Ltd. named Lloyd Nathan its chief executive and appointed him to its board.
Nathan was previously president of MGM Mirage Global Gaming Development and had been involved in the Ho Tram Strip project for the Las Vegas-based company.
Officials say the Ho Tram Strip is being developed on 420 acres along more than 1 mile of beachfront land on the South China Sea.
Reuters: UPDATE 1-MGM-branded casino planned for Vietnam resort area
Asian Coast Development Ltd says that it has named Lloyd Nathan, former president of MGM Mirage's global gaming development, chief executive officer of the new project in Vietnam. The Vancouver-based investment group has hired Las Vegas-based MGM Mirage to operate the $400 million, 1,100-room resort, which will be called the MGM Grand Ho Tram.
Asian Coast, which holds a 50-year investment license from the Vietnamese government, said overall plans call for a $4.2 billion project that will encompass five resorts, two of which will include gambling. The license allows 180 table games and 2,000 electronic games (such as slot machines), split between the two casino properties.
China's Macau, the only place in the area where gambling is legal, surpassed Las Vegas several years ago to become the world's largest source of gambling revenue. MGM has a joint-venture project in Macau, and rival Wynn Resorts this week opened its second casino-resort in the Chinese enclave.