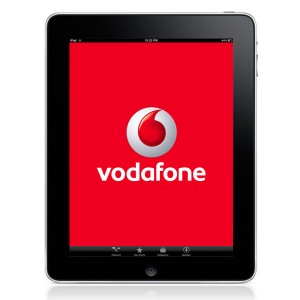 Vodafone is the second largest mobile phone operator in the world based on subscribers, and number one based on revenue. The group is listed on the LSE and NASDAQ markets, and today has operations in 31 countries across the globe. Vodafone employs nearly 80,000 people worldwide, and caters to a subscriber base that is quickly approaching 450 million.
Like many massive companies, Vodafone has humble roots. It started out as part of a group called Racal Telecom, which was founded in 1983. At the time, Racal was one of just two operators licensed to provide mobile services in the UK (along with the now-defunct British Telecom). This early UK network was called Racal Vodafone (Voice Data FONE). It was not until 1991 that Vodafone went independent.
After a bumpy decade filled with mergers, acquisitions, and rebranding, Vodafone made telecommunications history by initializing the world's first 3G network though Vodafone United Kingdom, setting the stage for the future of mobile communications. This marked a turning point for the company, which soon began to expand globally, becoming the network giant it is today.
Vodafone's current offerings extend far beyond basic mobile telephone services. In 2009 the group launched Vodafone 360, providing unique mobile internet services for mobile users. Early 2010 the launch of the world's most inexpensive mobile phone – the Vodafone 150, selling for just $15. Other current offerings include a multimedia portal service called Vodafone Live!, and a 3G USB modem allowing laptop users to browse the internet on a Vodafone 3G service plan.
The near future will see Vodafone's services expand even further. A recent press release revealed plans to offer dedicated iPad pricing packages by late May, 2010. The iPad is not a mobile phone, but the device's 3G capabilities will allow Vodafone subscribers to access everything from email and maps to mobile casino games on the device.
Initially, iPad 3G service plans will be offered in Australia, Germany, Italy, Spain and the UK. The iPad uses micro-sim cards, so existing Vodafone 3G subscribers will be required to amend their current contract, paying an additional monthly fee for a new sim card to get iPad service. Both montly contracts and pre-paid packages are expected to be available.
Vodafone only became a registered Apple partner this year, far behind O2 and Orange, who Vodafone will soon be competing against for iPad 3G customers. Pricing plans have yet to be announced, but are expected to come out on May 10 when international iPad preorders begin.
Keeping up with the latest trends is vital for the survival of a company like Vodafone. Company boss Vittorio Colao recently said: "Anything that improves the customer experience with mobile data is welcome and as such I would be very interested in having it."