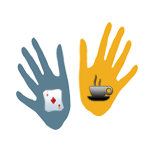 Four different casinos were raided on Monday by undercover police officers and their finding was a bit surprising. The disguised internet cafes offered casino-style games and failed to mention the undercover officers could use the internet. Over $22,000 in cash was seized as well as over 120 computers.
The Roanoke Times: Internet cafe raids netted computers, cash
Investigators raided 4 Roanoke County Internet cafes which allegedly harbored illegal gambling. Cash and computers were hauled away along with a pot of winnings from undercover gaming that officers used to build their case.
Some variation of gambling was going on at each of the 4 so called "internet cafes" and officers took a total of $22,580 in cash and 126 computers among other things.
At Bennett's Internet, customers paid $6 per hour of online access, and got a card that enabled them to play 18 casino-style games until the points on the card ran out, or until the customer bought more Internet time and got more points. Players could win up to $3,000 but winners and losers were predetermined based on the card they bought.
Virginia's General Assembly's upcoming veto session may see the approval of legislation that will clarify the application of current anti-gambling statutes.
WDBJ 7: What police seized in "internet cafe" raids
Roanoke County police have cashed in their chips on last week's gaming parlor raids. Search warrant returns indicate that police seized more than 100 computers from the four "Internet cafes" that were raided on Thursday.
Documents filed Monday indicate the undercover investigation began at Bennett's Internet on September 3 of last year. The store's owner claims that he was only selling internet time, at $6 and hour, and a chance to win sweepstakes. County detectives say there was no mention of the internet when they went in, undercover, only casino slots and card games.
The combined take from the four locations adds up to more than $22,000 in cash plus a total of 122 computers.
NBC News: Roanoke Co. Police detail reasons why they raided four Internet cafes
Four internet cafes in Roanoke County are at the center of a big investigation involving illegal gambling and money laundering. Search warrants were granted and an undercover operation was executed on Monday.
At the first business, a detective started with $20, played casino-style games and eventually won $82. At another business, an attendant made the detective sign a document explaining he was purchasing internet time and would be given free entries into a sweepstakes. The detective starting playing with $100 and left with only $13.
After a year-long investigation, police finally went in last week. This time they weren't undercover. Over 120-computers, well over $22,000 and game cards were seized in the raid.
None of the business owners have been charged, but I spoke with two of them who maintain they were running a legitimate business and plan to fight the case.
Police are sifting through all the items taken from the internet cafes.
They say the investigation could take up to several weeks.