: Use of undefined constant renderBlock - assumed 'renderBlock' (this will throw an Error in a future version of PHP) in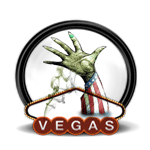 Gambling revenue in the great gambling state of Nevada has been all over the place over the last couple of months, but most notably in the gutter relative to the past. I bit of hope has once again been pumped into the system in that February gambling resulted in revenue gains being in the double digits.
The Associated Press: Nevada casino winnings jump 14 percent in February
According to casino regulators, special events in February attracted gamblers to the Las Vegas Strip and helped push statewide gambling winnings up almost 14%. The Gaming Control Board said casinos' winnings went up to $946.6 million, compared with last year's $831 million.
The increase was driven by the Strip, where casinos won around $568 million. It's the largest increase in casino wins on the Strip since November 1999. February's statewide posting is the largest monthly casino win increase since December 2006 and the first double-digit increase since July 2007. Las Vegas Strip casinos account for roughly 50 percent of statewide gambling revenues.
Casinos in northern Nevada's Washoe County reported winning $60.9 million, up 2.7 percent for the first monthly increase in 32 months, Streshley said. In Reno, the $43.9 million was an increase of 4 percent.
Reuters: Casino shares up as Nevada gaming revenues rise
MGM Mirage and other casino operators' shares shot above their year highs on Thursday after Nevada posted a double-digit percentage increase in gaming revenues for February.
On Thursday, The Nevada Gaming Control Board announced that total gaming revenues were up to $946.6 million in February, up 13.9% from the same month a year ago. Gaming revenues on the Las Vegas Strip came to nearly $568 million for the month, up 32.9% from the year earlier.
In a note to clients J.P. Morgan analyst, Joseph Greff, said:"We think results were helped by the timing of Chinese New Year," which was celebrated in February this year as opposed to January for last year.
MGM Mirage shares were up 8.8 percent to $14.53, above their previous 52-week high of $14.25. Rival Las Vegas Sands gained 5.9 percent to $24.29 and Wynn Resorts shares were up 5.4 percent to $86.04.
Bloomberg Business Week: Las Vegas Strip Casino Revenue Soared 33% in February
Las Vegas Strip gambling revenue jumped 33% in February as baccarat play by Chinese New Year's revelers boosted winnings. Strip revenue hit $568 million from $427.4 million in 2009 according to Nevada's Gaming Control Board.
All Nevada's casino revenue climbed 14% to $946.6 million. Monthly proceeds for Clark County, which includes downtown Las Vegas as well as the Strip, grew 16% to $827.8 million. The Chinese New Year is an important event in Las Vegas because visitors stay longer and spend more than average.
MGM Mirage jumped $1.38, or 10%, to $14.73 at 4:15 p.m. in the New York Stock Exchange composite trading, the biggest advance since September. Las Vegas Sands gained $1.30, or 5.7%, to $24.23. Wynn Resorts Ltd. added $4.57, or 5.6%, to $86.23 on the Nasdaq.