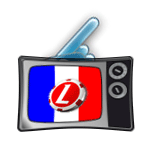 UK's largest sports betting company Ladbrokes has forged a deal with France's largest pay-tv provider Canal+. Together the two will forge an online gambling and sports betting service for French players. The new service will launch later this year, and will attempt to lure Canal+ subscribers to Ladbrokes' online gaming websites.
Financial Times: Ladbrokes tilts at French gambling market
Ladbrokes has entered France's newly-regulated gambling market through a joint venture with Canal+, the pay-TV broadcaster. Together they will create a new internet betting and gaming service.
Through the operation, which is supported by an initial €2.25m (£1.97m) of funds from each partner, Ladbrokes will gain access to 12.5m subscribers of Canal+.
The terms of the deal demand that Ladbrokes refrain from operating any other online gambling operations in France until two years after the partnership ends.
Until recently, Ladbrokes was skeptical about the French market because tight regulations and steep tax rates. Operators are required to pay 7.5% tax of turnover on sports betting and horse racing, and 2% tax on poker turnover.
The new service will launch later this year, as long as it gets approved French regulators. France is new to the world of online gambling, and the government is pushing to get the new market up and running before the start of the football World Cup on June 11.
Ladbrokes and Canal+ will face a lot of competition in France's new online gambling market. Other French groups have signed deals with brands like Betclick, PartyGaming, Paddy Power, and Everest Poker.
Reuters UK: Ladbrokes to launch French JV
The UK's largest online bookmaker Ladbrokes has signed a joint venture agreement with Groupe CANAL+ to launch an online gambling and sports betting service in France.
The new service is set to launch by the end of the year, so long as the application is approved by French authorities. It will mark Ladbrokes' first move into the French market in its 124-year history.
"We believe that there is an opportunity to build a good business in France over time as the market and regulation develop," said Ladbrokes' John O'Reilly.
Both Ladbrokes and CANAL+ are putting forth an initial €2.25 million to fund the 50:50 venture. Ladbrokes will provide its online gambling knowledge and technology, while CANAL+ will provide access to media, brand, and a large base of subscribers.
Times Online: Ladbrokes takes a punt on French venture
Ladbrokes is making a move on the French gambling market through a joint venture with Canal+, France's top pay-TV company. Ladbrokes hopes to lure French gamblers to its website and through its new partner's television channels.
France recently opened up its gambling market, breaking down the old Française des Jeux lottery monopoly.
"We currently have no presence in France," said a Ladbrokes spokesperson. "It is a very competitive market but it is also a very big market. It will still be highly regulated but it is hoped that it will be further deregulated over time.
Ladbrokes and Canal+ are both putting up an initial €2.25 million (£1.97 million) into the 50:50 joint ventures. The contract also gives Canal+ the option to force Ladbrokes to buy its stake in five years.
Ladbrokes' online gambling chief John O'Reilly said: "Canal+ is a brand synonymous with sport in France. We believe that there is an opportunity to build a good business in France over time as the market and regulation develop."