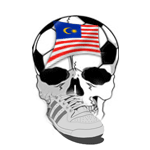 Malaysia's Prime Minister Najib Tun Razak made an announcement last week that he is considering legalizing sports betting in the country, perhaps even in time for the FIFA World Cup that begins on June 11 in South Africa. The announcement has many frustrated, including his own MPs, who feel that Najib is keeping them out of the loop.
AsiaOne News: Legal sports betting in Malaysia soon?
Sports betting in Malaysia may soon be legalized, perhaps even in time for the Fifa World Cup finals in South Africa that begin on June 11.
A local gambling firm called the Berjaya Group is seeking approval to offer sports internet betting activities in the country.
The group received such permission from the Finance Ministry in October 2004, and even paid RM25 million for a 20-year concession. The prime minister, however, shot down the proposal, saying the government would not legalize football betting in Malaysia.
Malaysians are already betting illegally on sports, and authorities are hopeful that legalizing sports betting would reduce the number of illegal bettors.
"It will likely divert money from illegal football betting. In 2006, it was estimated that the legal gaming is valued at RM850 million ($260 million) every day in Malaysia, with illegal gambling estimated at around the same amount.
This gives the total size of estimated daily gambling in Malaysia at around RM1.7 billion ($520 million).
It will also take some of the gaming market share lost to Singapore with the opening of its first casino recently," said an industry observer.
Free Malaysia Today: MPs to Najib: Explain bid to legalise sports betting
Malasia MPs feel that Prime Minister Najib Tun Razak has some explaining to do regarding his recent statement that he is "considering" legalizing sports betting in Malaysia.
Pakatan Rakyat leaders have taken him to task over his statement in Hong Kong, with Rasah MP Anthony Loke Siew Fook accusing Najib of being "secretive" about the matter.
"Why is Najib so secretive about this? If it's indeed true that the government is considering to legalise it, doesn't he know the social impact it will have on the youth? I challenge him to explain this matter in Parliament," Rasah MP Anthony Loke Siew Fook said in Parliament last week.
Machang MP Saifuddin Nasution Ismail also questioned the government's move in considering the matter.
"Is it solely for tax purposes? Don't they know the social impact behind it? Is this their move to reduce the deficit gap? The ball is now in Najib's court to answer this," he said.
The Malay Mail: NGOs shoot down proposal on sports betting
The general consensus among non-governmental organizations (NGOs) in Malaysia is that legalizing sports betting could lead to social problems in the long run.
Datuk N. Marimuthu, president of Consumers Associations (Fomca), has expressed concerns that legalizing sports betting could lower people's morality.
When asked for a comment about the recent announcement that sports betting may soon be legalized in Malaysia, Marimuthu replied: "Some turn to gambling with the hopes of striking gold. But gambling, in whatever form, is never right."
"Whatever your religion," he continued, "gambling falls in the same category as womanising."
Malaysian Muslim Consumers Association (PPIM) secretary general Datuk Dr Maamor Osman also dislikes the idea of legalizing sports betting in Malaysia.
"What's the use of labeling Malaysia a Muslim country if we do not portray it as such? Speaking from a multi-racial angle, there is no religion that allows its followers to engage in such activity. It is bad for everyone."