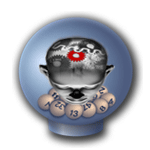 In 2001, a class-action suit was filed against Loto-Québec. The suit was filed on behalf of 120,000 Quebecers who were seeking damages, claiming that Video Lottery Terminals operated by the group had led to addiction. An out-of-court settlement has finally been reached, with Loto-Québec agreeing to pay for addiction therapy expenses incurred between 1994 and 2002.
CBC News: Loto-Québec to pay for gamblers' therapy
A class action suit launched in 2001 against Loto-Québec by addicted gamblers has come to a head. Loto-Québec must now pay for addiction therapy treatments for thousands of compulsive gamblers in the province, after the old suit was settled out of court.
The multimillion-dollar settlement was approved by the multimillion-dollar on Tuesday. Loto-Québec has agreed to pay for gamblers' addiction therapy expenses incurred between 1994 and 2002, to an average of about $5,000 per claimant. The lawsuit will cost the gambling company estimated $50 million as they pay out to about 120,000 claimants in Quebec.
Sol Boxenbaum, an advocate of responsible gambling, said that the settlement falls short because it doesn't establish any significant legal precedent that will help control problem gamblers.
"We had established that video lottery terminals had addictive features built right into them. In the settlement, the lawyers agreed that the machine does not cause the addiction. So, in other words, we have thrown away everything that we worked towards establishing," he said.
Claimants have 18 months to request reimbursement for past therapy expenses.
Montrael Gazette: Settlement for gamblers: Court okays deal with Loto-Québec
Canada's Quebec Superior Court approved a multimillion-dollar settlement on Tuesday between Loto-Québec and thousands of people with gambling problems. The agreement marks the end of a class-action lawsuit launched in 2001.
An estimated 119,000 pathological gamblers were seeking compensation. Justice Gratien Duchesne ruled the deal, settled out of court, is "just, fair, reasonable, appropriate and in the best interests of the members of the group."
The agreement will see the Quebec government reimbursing claimants for addiction treatments and other fees to gamblers who underwent therapy between 1994 and 2002. The average reimbursement will be about $5000.
The province has been paying for the treatment for people suffering from compulsive gambling since 2002.
Loto-Québec said it is satisfied with the deal, because it clearly states that the VLT machines did not cause the gamblers' addiction.
"We were proved right on the most fundamental argument," said a Loto-Québec spokesman.
Lotto-Quebec: Loto-Québec satisfied with the class action settlement
Loto-Québec is satisfied by Québec Superior Court Justice Gratien Duchesne's decision to approve the out-of-court settlement of the class action lawsuit that was launched by Québec City lawyer Jean Brochu in regards to video lottery terminals.
During the trial, proof was made that video lottery terminals are not the cause of compulsive gambling. This is a position that Loto-Québec has always defended, and was glad to see the plaintiff recognize the fact in the settlement.
For the sake of fairness, the Government of Québec has agreed to reimburse therapy fees for gamblers who were treated between 1994 and 2002. Claimants have 18 months to send in their receipts and claim reimbursement.