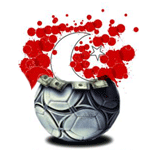 A match-fixing scandal that broke out a few months ago in Germany is still unfolding and has led to the recent arrest of some 46 individuals in Turkey. Among the detained are a number of players and coaches wrapped up in what was an estimated 200 fixed matches in 11 countries.
People's Daily Online: More than 50 detained on football match-fixing in Turkey
Over 50 people including professional football players, coaches, managers and high-ranking officials, were detained Wednesday on allegations of manipulating football games and match fixing. Police raids were carried out in 8 Turkish provinces.
Detainees were brought to Istanbul for further interrogation. Those in custody are being processed at the Istanbul Financial Crimes Unit. The Turkish Football Association declared that the investigation started with their application to the prosecutor in August 2009.
In its announcement, the federation claimed that 3 different match-fixing dossiers were examined. Match-fixing allegations started in November by organized crime officials in Bochum, Germany. Since then over 200 matches in 11 countries have been investigated including Turkey.
BBC News: Mass arrests in Turkey in football match-fixing probe
Turkish police have arrested 46 people in connection with a Europe-wide football match-fixing scandal which first broke in Germany 4 months ago. The arrests were made in 26 towns and cities across the country. German investigators believe some 200 matches in 11 countries were fixed by players and referees. Estimates indicate that gamblers have made at least €10 million on this.
The charges that suspects might face are unknown, but they are under investigation by the smuggling and organised-crime department of the police.
The German investigation of what is thought to be Europe's largest match-fixing racket ever has pushed Turkish prosecutors to go after those whom they believe have been rigging league games locally.
NBC Sports: Turkey: 46 people questioned over match-fixing
Turkish police say 46 people were detained for questioning as part of an investigation into alleged match-fixing in football.
Istanbul police chief, Huseyin Capkin, said that suspects were detained in 26 different cities and that operations will continue. Several clubs' players and officials were detained Wednesday by fraud squads as part of the investigation.
Kamil Dizdar of topflight club Istanbul, Buyuksehir Belediyespor, confirmed that assistant coach Arif Erdem and goalkeeper Kenan Hasagic were being interrogated by investigators.