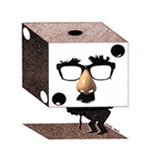 A Milwaukee Man, Roberto Ruiz, has been charged with robbing three banks and stealing a total of $17,000. He may be charged for robbing another four that he apparently admitted to in a criminal complaint. His most recent robbery was executed on Wednesday so that he wouldn't have to explain to his wife that he lost $3,000 gambling.
Fox 6 Now: Milwaukee man charged with robbing 3 banks of $17,000, allegedly admits to 4 other hold-ups
A Milwaukee man is accused of robbing three banks and making off with about $17,000.
Roberto Ruiz, 35, was charged three felony counts of robbing a financial institution on Saturday. Ruiz's bail was set at a high $100,000 by the judge.
According to prosecutors has Ruiz robbed at least three banks since last December. The criminal complaint says he admitted to four other robberies since October in which he allegedly took over $13,000.
Ruiz told investigators that he attempted to rob a bank on Wednesday because he had just lost $3,000 at a casino and didn't want his wife to find out. The complaint also states that he was caught after tellers gave police a description of his getaway vehicle and license plate.
NBC News: Father Suspected In Seven Bank Robberies
St. Patrick's Day proved unlucky for a suspected bank robber who was caught after robbing the Bank Mutual at 2847 S. Howell Avenue on March 17th. Police now believe the same man is responsible for a total of seven Milwaukee County bank robberies.
Ruiz, a mechanic and father of three, apparently kept his alleged crimes secret from his wife and children. According to recently filed charges, Ruiz told detectives he started stealing in October of 2009. He robbed the U.S. Bank at 4333 S. 27th Street to feed a gambling habit.
This month, Ruiz says he squandered his family's $3,000 tax refund at Potawatomi Bingo Casino. He told police that he was so embarrassed that he robbed the last bank to avoid telling his wife how he lost the money. He now faces charges with a combined maximum sentence of 120 years.
Police recovered most of the stolen money from the final robbery, but say cash from the other robberies has likely already been lost at the casino.
WTAQ News Talk: Milwaukee Man May Get More Charges For Bank Robberies
Roberto Ruiz of Milwaukee is due back in court in a week for allegedly robbing 3 banks of $17,000. Ruiz, 35, is facing 3 state felony charges. He appeared in court on Sunday where a judge set bail at $100,000.
The 3 alleged robberies occurred since December of 2009. Ruiz told police he robbed one of the banks Wednesday because he didn't want his wife to figure out that he had lost $3,000 while gambling at a casino.
Tellers spotted Ruiz's get-away car and gave police a description and license plate number. Prosecutors say he admitted to robbing 4 other banks since last October. At his next court appearance, a judge will decide if there's enough evidence to order a trial for the 3 latest hold-ups.