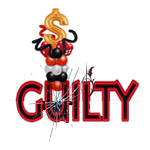 A San Diego resident has finally been nabbed for leading a cheating gambling ring on a very prosperous tour of the US. The group conspired with dealers and ended up winning over $7 million dollars since 2002. The leader, Phuong Quoc Truong, will spend 7 years in prison due to his schemes.
Today Online: 'False shuffles' won him $9.8m
A U.S. man who led a card ring that cheated many casinos out of $7 million (C$9.8 million) was sentenced to nearly 6 years in federal prison. Phuong Quoc Truong admitted to leading the ring, that targeted 27 U.S. casinos. The operation began in 2002.
Truong was ordered to pay $5.7 million in restitution, $2.8 million in fines give up 2 homes, property in Vietnam, a 2001 Porsche Carrera, and a Rolex watch. The ring targeted table games and involved "false shuffles" which created groups of unshuffled cards that group members could successfully bet on, knowing the card order in advance.
The ring made their biggest score in 2005; $868,000 in 90 minutes at a table, according to indictments. So far, 37 people have pleaded guilty to participating in the organization.
The Associated Press: Calif. man sentenced for bilking $7M from casinos
A San Diego man who led a card-cheating ring that bilked 27 casinos out of $7 million was sentenced to nearly six years in federal prison on Monday. Phuong Truong admitted to leading the "Tran Organization." The operation began in 2002.
In federal court, Truong pleaded guilty to racketeering conspiracy in 2008. On Monday he received orders to pay $5.7 million in restitution and forfeit nearly $2.8 million in fines plus several properties and possessions both home and in Vietnam.
According to prosecutors, the organization used hidden transmitters and software to predict the order in which the cards would appear in blackjack games and payed off dealers in other table games.
The Province: Casino scam cashed out
An U.S. man who set up an elaborate conspiracy to cheat U.S. and Canadian casinos of millions of dollars was sentenced to 70 months in prison Monday, according to the Justice Department.
Phuong Quoc Truong will also forfeit nearly $3 million, repay nearly $6 million to several casinos and forfeit assets including several U.S. and Vietnamese properties, a Porsche, a Rolex watch and a diamond-encrusted pendant.
Truong was convicted of having set up a criminal enterprise known as the "Tran Organization," based in San Diego, which bribed card dealers and supervisors in casinos to help them execute an elaborate cheating scheme.