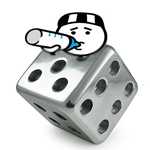 Gambling regulators in Pennsylvania are fining Mount Airy Casino Resort a whopping total of $100,000 on the basis of underage gambling charges. Gamblers between the ages of 17 and 20 have caught at the casino 6 times in the last year, four of which were reported by the casino.
Bloomberg Business Week: Pa. casino fined $100,000 over underage gambling
Pennsylvania gambling regulators fined a Poconos resort casino $100,000 for underage gambling. The Pennsylvania Gaming Control Board says gamblers between 17 and 20 years of age were caught playing slots 6 times at Mount Airy last year. In four of those cases the casino didn't report the violations.
In an agreement with regulators Mount Airy also purchased 8 electronic scanning devices to check gambler driver's licenses and other ID cards. Mount Airy's vice president, Matthew Magda, says the casino is working to prevent future incidents and will report them if they occur.
In the last two years regulators have fined Pennsylvania casinos 9 times totaling $332,500 over underage gambling.
Pocono Record: Mount Airy hit with record fine by state
Mount Airy Casino Resort received a record $100,000 fine from the Pennsylvania Gaming Control Board for 5 instances of underage gambling at the casino's slots. Out of 5 instances, 4 were discovered by resort security yet never reported to the gaming board.
The incidents occurred between July and September 2009 when Pennsylvania's gaming act made it illegal for anyone under 21 to operate slots and barred individuals under 18 from entering the gaming floor.
Eight identification-scanning devices were also bought by Airy to help prevent underage individuals from accessing the floor in the future. During the past 2 years, the board has levied fines 9 times for violation of underage gambling or minors on the gaming floor totaling $332,500.
The Morning Call: Underage gambling violations at Mount Airy result in $100,000 fine
The Pennsylvania Gaming Control Board approved a $100,000 fine against Mount Airy Resort Casino for underage gambling violations that occurred in the last year. According to a news release from the Gaming Control Board, 6 gamblers between the ages of 17 and 20 were caught playing slot machines at Mount Airy Resort Casino last year.
Under Pennsylvania gaming laws, it's illegal for those under 21 to use or operate a slot, and those under 18 are forbidden from the gaming floor. The law has changed and now dictates that no one under 21 years of age can enter the gaming floor.
The Gaming Control Board described the violations that occurred at Mt. Airy: Two 18-year-old males accessed the gaming floor and played slots on July 18; an 18-year-old male played slots on the gaming floor July 29, a 17-year-old male gained access to the gaming floor and played slots on Aug. 19; a 20-year-old female entered the gaming floor, cashed a large bill at the main cashier's cage and played slots on Sept. 10; and a 20-year-old male played slots and was served alcohol in the bars located within the resort.