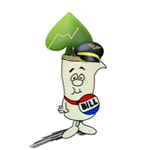 US gambling laws do not allow betting across state borders, so Iowa lawmakers have hit on a brilliant idea – allow online gambling, but keep it local. In a new plan that is still being drafted, players would make deposits and manage their accounts at land-based casinos in Iowa, but would be able to gamble online. Naturally, the plan is drawing a lot of criticism.
KWQC News: Iowa May Legalize Online Gambling
Iowa lawmakers are looking to making legal online gambling a reality. While 50,000 Iowans already gamble online, the sites they play at are not licensed in the United States. Some say making online gambling legal would bring some extra revenue to the state.
State Representative Doug Struyk says, "Here's an opportunity for $11.5 million a year for an activity that's already going on in the state where Iowans have exposed themselves to significant risks."
The plan is complex, and it needs to be to get around federal legislation. Players first enter a land-based casino in Iowa to make a deposit, then access online account from a computer in Iowa to play poker. Players would collect winnings back at the land-based casino. All the money would remain in the state.
Some worry that legalizing online gambling could be problematic for people who already have a gambling problem.
"I do know somebody who has developed an online gambling problem, doesn't need to leave the house to go to the casino. It's so easy to just click, click, click and then there's a problem," said Ellie Bonis.
If all goes as planned, the system could go online as early as next year.
Quad-City Times: Lawmaker: Iowa could be first to allow online gambling
An Iowa lawmaker said last week that the state could become the first in the US to allow online gambling. According to Representative Doug Struyk, around 50,000 people in Iowa already participate in online gaming, but it's not exactly legitimate.
Struyk is part of a working group trying to work out a new system that would keep money in the state, instead of sending it offshore.
"People in our state lose thousands of dollars on this," Struyk said.
The system would regulate online gambling through the Iowa Racing and Gaming Commission, and would place caps on wagers to help control problem gambling. Players would have to create and manage accounts at land-based casinos, but could place bets over the internet from home.
House Majority Leader Kevin McCarthy has doubts. "There never has been a state that has done it," she says. "Allowing every home in the state to be licensed as a casino to gamble at home seems to me to be a fairly heavy lift."
A proposal is currently being drafted, and Struyk gives it a one-in-four chance of passing this year.
Des Moines Register: Legislators consider online poker
Iowa may become be the first state in the nation to allow legal online poker. A plan is being drafted that allow people to deposit between $50 and $500 into a special account at one of Iowa's land-based casinos. That account could then be used to play poker on the internet.
Federal gambling laws prohibit gambling between states, so the system would simply restrict the system to players in Iowa.
Online poker could provide $11.5 million a year in revenue into the state's treasury, according to preliminary projections.
State Representative Mary Mascher is not convinced. "There are a lot of things in Iowa that are illegal, but it doesn't mean we should legalize it," she said, citing speeding as an example.
Advocates of the idea call it "account deposit wagering" instead of online gambling. Whatever it's called, the chances of the plan being put into action are slim.