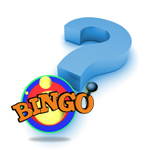 Governor Bob Riley of Alabama continues to go on an escapade claiming that Bingo machines in a new local entertainment center are actually illegal slot machines. Rallies are being held over the issue and in a recent rally against the facility, Riley was drowned out by cries of "Let us Vote."
Bloomberg Business Week: Bingo proponents drown out Ala. governor at rally
Gov. Bob Riley attempted to address casino opponents gathered in front of Alabama's Statehouse, Monday, but was drowned out by the shouts of casino supporters. Shouts of "Let us vote" made hearing Riley say electronic bingo machines are illegal slot machines difficult.
Inside the Statehouse, proponents of pro-electronic bingo casino legislation decided not to seek a vote in the Senate. They didn't have the required 21 out of the 35 senators' votes. If passed by the Senate, legislation won't take effect unless approved by the House and then by Alabama voters in a statewide referendum.
The legislation would tax, regulate and protect 3 facilities that were shut down under the threat of raids by the Governor's Task Force on Illegal Gambling. It would also allow 2 dog tracks, additional casinos and 4 new casinos.
More than 1,000 people overflowed the Statehouse lawn and spilled over onto the Capitol lawn during the Governors speech. Riley and his wife were surrounded by a dozen uniformed and plainclothes officers as they tried to speak over the shouting of casino proponents.
CBS News: Bingo Rallies
It was a spirited and tense day in front of the Alabama State House as 2 rallies ran – 1 for and 1 against bingo. The pro bingo crowd's cries delayed an appearance by Gov. Riley. After the crowd calmed the governor addressed his loyal supporters.
Many Alabama residents believe that if gambling is allowed, crime, poverty, unemployment will increase. Others believe allowing gambling in any form will destroy Alabama families. Others turn to the Bible for their beliefs on gambling.
The pro bingo rally message is simple, they just want a chance to vote on the matter. One of the main reasons supporters want to see electronic bingo facilities stay open is because for many, it's their livelihood. The gambling facilities provide communities with hundreds of jobs, if nothing else. A lack of support in the Senate kept the Bill from reaching the floor.
AL.com: Bingo forces clash in competing rallies on the State House steps
More than 1,000 protesters for and against bingo are amassed on the steps of the Alabama State House trying to out-shout each other. Bingo supporters chant "Let the people vote," while opponents chant, "Enforce the law."
Gov. Bob Riley was supposed to speak at 12:30, but it's unclear whether he will appear as hundreds of protestors swamp the steps and both sides try to shout each out other in a chaotic clash.
Employees of the state's major bingo casinos went to the State House to show support for bingo legislation being considered this session. They began arriving at 10 a.m. and have a rally set for 2 p.m. Anti-bingo protestors arrived for their rally simultaneously.
Many people are proponents to the many gambling facilities because they depend on it. The different gambling centers throughout Alabama provide hundreds of jobs to local residents and are a financial staple to society.